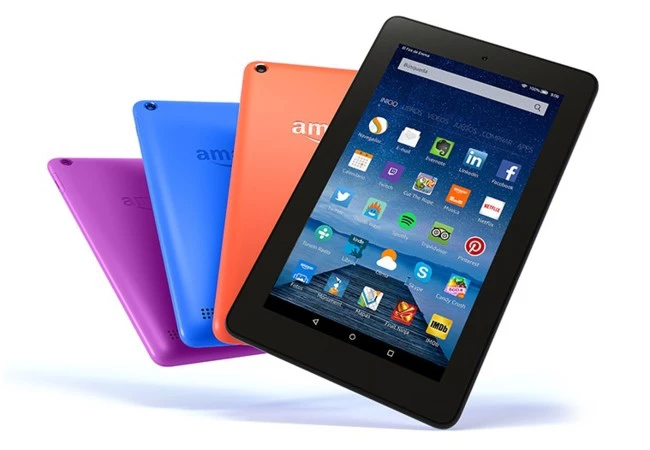 Small rainbow revolution in the low range of tablets from Amazon, the Fire 5th Generation and child Fire Kids Edition configuration. The developments follow el path taken by the Fire HD8 and HD10 last fall, presented to the world in various alternative strong and vivid colors and two capacity options .
The new variants of Fire introduced three new complementary colors to black, blue, magenta and orange . All are available for the old model with 8GB of internal storage and also with the new 16GB of memory available . In all cases still expandable up to 128GB via microSD
After years of rumors and hopes, since it wa...

do Not need call a private investigator to v...
.
All of these storage variants have affected the selling price. Not by the colors, leaving all the same, but the combination of storage and publicity, that little trick of Amazon to lower some hardware bill. The thing is as follows:
| | | | | |
| --- | --- | --- | --- | --- |
| Storage: | 8GB | 8GB | 16GB | 16GB |
| Price: | € 59.99 | € 69.99 | 74.99 € | € 84.99 |
| Colors: | black, blue, magenta and orange | black, blue, magenta and orange | black, blue, magenta and orange | black, blue, magenta and orange |
Amazon.com there are also new in what they call Fire Kids Edition, which is the same tablet coated with the official cover and preinstalled children's content. In addition to the blue and pink Spanish protectors available in the store, there has just released a third protector, green , with versions of the tablet configuration with 16GB child.
When we speak of Fire tablets must be taken into account whenever its amazing price is counterbalanced by the FireOS limitation. Your operating system, although based on Android, is independent and natively only allows access to the Amazon app store, which offers interesting options but is much more limited than Google Play. Although if you look a little by the network you will find how to install it without rooting the tablet.
Deciding by a Fire is never easy, this helps you to change the decision?
Comprar Fire in Amazon
Comprar FreeTime protector Kids Edition at Amazon Fire
Engadget | Amazon Fire (5th Gen) analysis: Amazon goes for broke with his tablet of 59 euros
–
The news New colors and more memory for the Amazon Fire tablet was originally published in ​​ Engadget Android by Sergio Figueroa .

Xataka Android
New colors and more memory for the Amazon Fire tablet