Show us more of the combat or co-op mode.
Beyond Good and Evil 2, one of the stars of the past E3, 2017, announced last November that would show more of their gameplay, and as well has been: the title has presented us today a huge amount of new details on key cooperative, the operation of the so-called increases combat.
Video:
Photo by Onur Binay from UnsplashThe popular...

Due to the digitization of production, we ar...

APIs are everywhere, and you have likely alr...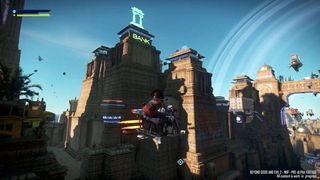 Beyond Good & Evil 2 it is a title of a space adventure with an epic story that we proposed to travel to the distant System 3. It will be prequel of one of the games of Ubisoft's most admired and we will be invited to conquer the skies and planets with a pirate ship and its crew, offering us a open world in which our choices have an impact.
We have filed today a huge amount of new details on key co-op, increases and combat
If you do not change plans, will have a beta at the end of 2019.
New gameplay of Beyond Good and Evil 2