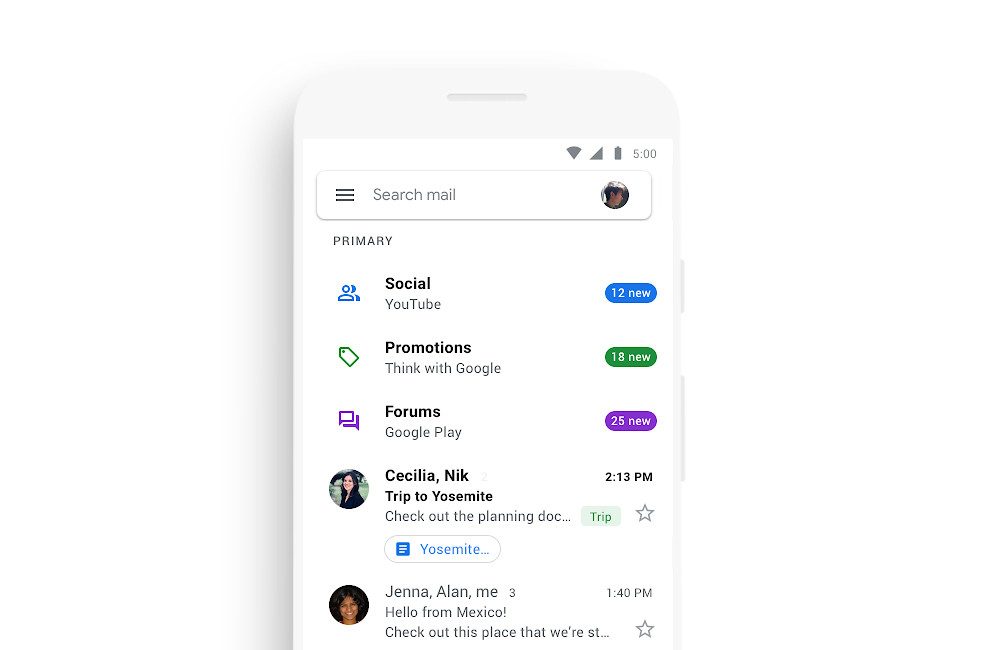 Gmail for Android unveils design. The application is updated to the version 9.1 to completely revamp its interface with thanks to Google Material, becoming much more white and much easier to use.
Google added to its official application for mobile devices the innovations that already received Gmail in its web version last year when you turned to the world his new design.
New Gmail for Android: what's new
The main new feature of new Gmail for Android is the new design in its default view that allows us to quickly view file attachments in the inboxwithout that we have to open or move through the conversation.
Other new features which we also find is that the option to switch between personal accounts and work is now always visible in the new search bar, and that we will see warnings are large and red when an email seems malicious.
Change density of display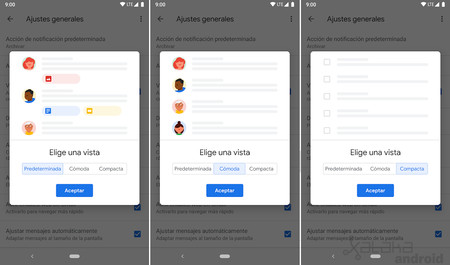 Nothing more we update to the new version of Gmail, the application will ask which type of view we want to have our inbox. Allows us to select between three options:
Default: Your new view, that displays the attached files directly in the inbox. We will see fewer emails on the screen.
Comfortable: The classic view of the previous version of Gmail.
Compact: A new view that compacts the list to display more emails on the screen.
At any moment we can change the view. To do this we just have to go to Menu > settings > general Settings > Density of the list of talks. There we will see again the selector of the view for the inbox.
Download the new Gmail for Android
The new version of Gmail for Android will come to all over the world during the next few days through the Play Store. If you don't want to wait you can manually update by downloading the APK of the new version that you'll see below.
we Also recommend
well-being digital: how to activate and configure the sleep Mode of your Pixel, or Android One
What is the bare ownership? So you can continue living in your house while you have sold
How to add nicknames to your cards in Google Pay
–
The news New Gmail for Android: how to customize the view of the inbox was originally published in Xataka Android by Cosmos .

Xataka Android
New Gmail for Android: how to customize the view of the inbox
Source: english
January 29, 2019