. It will arrive in July to PC and PS4
Koei Tecmo offers a new batch of images and illustrations of Romance of the Three Kingdoms XIII , game to hit PlayStation 4 and PC on 8 July.
the title has been developed with the 30th anniversary of the saga and we will offer a strategic approach, with which he invited us to conquer China in the second century. Romance of the Three Kingdoms XIII offer two game modes, Campaign mode and Heroes mode.
the first game mode will provide the strategic style allowing players choose to start a year or customize the board to your liking before playing a game. The second, meanwhile, acts as A full tutorial, as it will go over the basic mechanical for all users understand the style of game
This delivery
foster customizing the experience, which translates into 700 historical characters and the possibility to build a hero from scratch and improve it, making up of military and social ladder.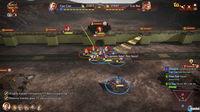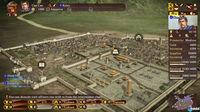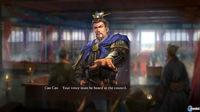 New images of Romance of the Three Kingdoms XIII
Source: english
April 2, 2016