Get megaevoluciones to five creatures.
The players Pokemon Sun / Moon can already be done with new megapiedras to megaevolucionar five creatures. To get them you must use a special code: when I enter in your game, you'll receive a Sceptilita, a Blazikenita, a Swampertita, a Cameruptita and a Banettita, necessary for Sceptile, Blaziken, Swampert, Camerupt and Banette, respectively, can megaevolucionar in combat.
Video: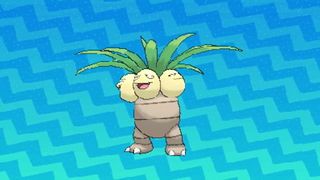 These Pokémon cannot be found in the wild in Pokémon Sun and Pokémon Moon, but yes you can transfer it to the Bank of the Pokémon from previous games by using the Poké Trasladador.
yes, the creatures will lose any object that will carry over during the process, so this is the only way to get these Megapiedras in Pokémon Sun / Moon.
To get the four Megapiedras must be followed in the following steps:
1) Select "Mystery Gift" on the main menu.
2) Select "Receive gift".
3) Select "Receive via code or password" and then "Yes". Choose "Yes" again to connect to the internet.
4) Enter password next: MATSUBUSA
5) Contemplates how Megapiedras come to your game.
6) Speak to the deliveryman in any Pokémon Center in-game to receive the Megapiedras.
you Can discover all the secrets of Pokémon Sun / Moon in our extensive game guide.
Nintendo gives new Megapiedras to Pokémon Sun and Moon
Source: english
June 24, 2017