The title will come to Nintendo Switch the 16 of June.
ARMS is a fighting game that will be available on Nintendo Switch to the next 16 of June. Nintendo has shared through the account of Twitter official of the game images Spring Man in action, a character whose ability allows you to use waves with his fists to avoid the blows of opponents:
「トースター」のラッシュは、高速パンチの百烈拳!
無数の灼熱パンチで、相手をタコ殴りにします!! pic.twitter.com/fkl7k6UosF— ARMS協会広報アカウント コブッター (@ARMS_Cobutter) may 4, 2017
The toaster, on the other hand, is a weapon that is associated to the Spring Man but, apparently, any character can use any weapon of your choice. On the other hand, the company has shared a concept art where it is shown that the stretch arms is not only used for the battle.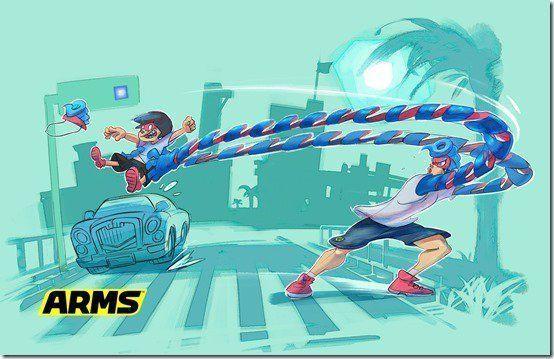 ARMS is a title in which, during our games, we will earn virtual money that will unlock items for our characters. Among them, cuffs new that incorporate different skills to fight.
Nintendo introduces the game play of Spring Man at ARMS
Source: english
May 4, 2017