The hybrid exceeds the 65,000 units sold.
Media Create has published the data of console sales in Japan, us what have been the more machines sold and preferred by the japanese in the last week.
Nintendo Switch continues to be unstoppable in Japan. The machine, the console most sold in the country in 2018, holds his reign in this start of 2019. After the good numbers last week, the hardware of Nintendo register 65.958 new units, placing it at the top of the sales charts. In the second place, as has become usual over the past few weeks, despite his last climb thanks to Kingdom Hearts III, we have PlayStation 4, which, combining its two current systems, it records 19.684 units.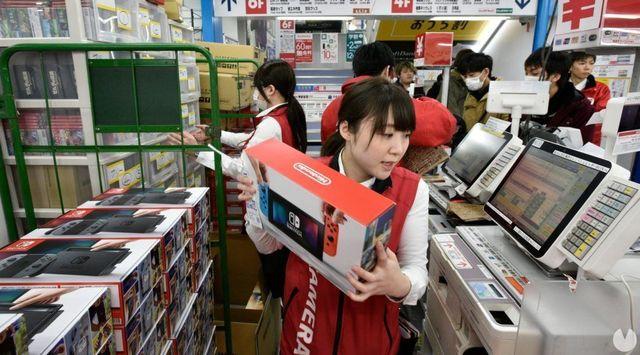 Console Nintendo makes good numbers in his last week
In the third place we find the portable Nintendo, Nintendo 3DS, which, combining their versions and editions different in size, and manages to sell 4753 new machines. In the fourth position we have to PS Vita, the Sony handheld and adds 1767 consoles. Finally, Microsoft and Xbox One in its two models X and S, are able to sell 68 units of your hardware.
you Can refer to the best-selling game of the week, here.
Sales of consoles from the 11th to the 17th of February 2019 in Japan
1. Nintendo Switch – 65.958
2. PlayStation 4 – 19.684 (PlayStation 4 – 11,792 and PlayStation 4 Pro – 7892)
3. Nintendo 3DS – 4754 (New 2DS XL – 3358, New 3DS XL – 1254, 2DS – 142)
4. PlayStation Vita – 1767
5. Xbox One 68 (Xbox One X – 55 and Xbox One – 13)
Nintendo Switch continues as the console most sold in Japan
Source: english
February 20, 2019