Reference is made to this function in a half-German.
Nintendo Switch could include the possibility of allow multiplayer with multiple consoles and a single copy of the game of a way to assimilate the mode download of Nintendo 3DS or Nintendo DS.
Video:
The cryptocurrency market has exploded in po...

When crypto was new in the market places, it...

Since crypto has arisen on the world map, ev...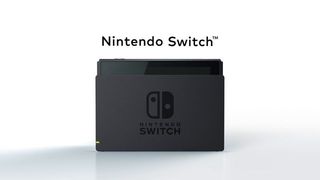 download Nintendo 3DS is a type of local game which requires a single copy of the game. Up to four people can play together on your own Nintendo 3DS with a single copy of the game.
In the middle German Kicker.de has published a news story about a Switch that goes through a number of its features including declarations of Silja Gülicher, head of press of the German division of Nintendo. In the news explains, in connection with the multiplayer component of the Switch that the "it is also interesting that all it takes is a module of the game for local multiplayer. Up to eight players can participate on their own console without having to buy your own copy of the game". It is important to note that this fragment is part of the text written by the medium, and not a statement of Gülicher.
In fact, this information has not been shared by Nintendo at any other time, but the rest of the information provided is consistent with the latest statements of the company, as he plans to not include a game standard with the console.
we do Not know, therefore, whether it is a confusion of the medium in question, which has been attributed to that feature of the Nintendo 3DS to Switch (although 3DS is limited to 4 players) or an item of information about your abilities multiplayer has been leaked.
we will keep You informed.
Vandal
Nintendo Switch could allow local multiplayer with multiple consoles and a copy of the game