The asia media speculate with an agreement between the companies.
Nintendo & Nvidia you could have a deal to publish video games of the japanese company in the hardware Nvidia Shield TV within the chinese market, according to media in that country. The first game could be New Super Mario Bros., though rumors do not identify if it would be the original Nintendo DS (2006) or the first domestic version, for the nintendo Wii, which was launched in 2009.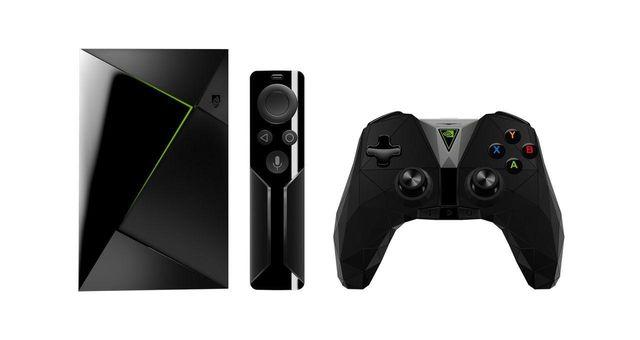 Daniel Ahmad, analyst of the market of video games for Niko Partners specializing in China and Southeast asia, has echoed through Twitter of the news that are emerging in the chinese media. Not only that: the analyst gives credibility to this news.
Photo by Sergey Zolkin from UnsplashWell, Xf...

What is Inat Tv Pro?Inat Tv Pro APK for Andr...

The cryptocurrency market has exploded in po...
Chinese news site is saying Nintendo games like New Super Mario Bros. will launch on the Nvidia Shield.

I believe them. pic.twitter.com/yBKtwUijgk— Daniel Ahmad (@ZhugeEX) January 25, 2017
"A site of news from China says that Nintendo games such as New Super Mario Bros. will be launched on the Nvidia Shield. I believe them," says Ahmad to share the information generated in the asian country.
Traditionally, the chinese market has been difficult for the console manufacturers by the import restrictions (hence Nintendo in the past launched products such as iQue Player in collaboration with Wei Yen, which in 2003 allowed to play with titles from the Nintendo 64). However, in 2015, China eliminated the banned the sale of consoles in its territory.
however, the distribution in china of Nvidia may be favorable for Nintendo, and an agreement of these characteristics might be result of the technological collaboration between these two companies for Nintendo Switch.
Also, in the case that the information is accurate, should not be ruled out that the case of the adaptation to the Nvidia Shield games that Nintendo plans for mobile and touch-screen devices, like Super Mario Run. The other possibility is that the agreement is restricted to certain games that aren't already in the catalogue of Nintendo, as the titles of their consoles was unprecedented.
we will keep You informed.
Nintendo would publish games on Nvidia Shield for the chinese market