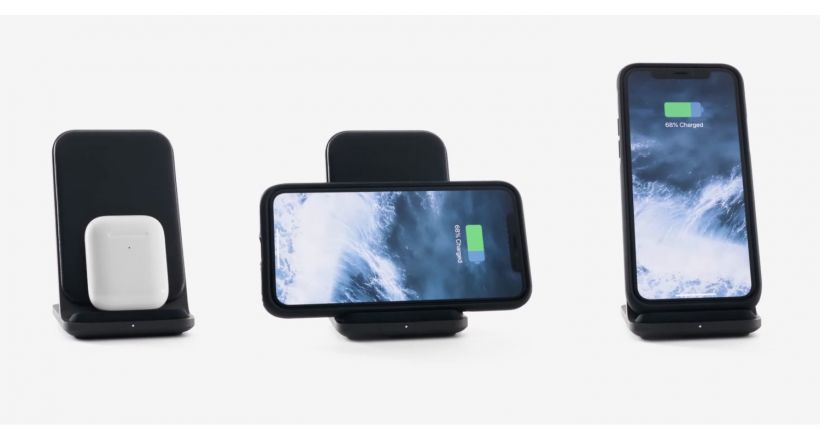 Nomad submitted its base-face Base Station Stand, with a design of leather and aluminium and support for AirPods. The base is equipped with two coils of 10W and USB port-C.
The base allows you to upload in the form the wireless AirPods and AirPods Pro, as well as iPhone in portrait configuration or landscape (thanks to the two coils). Account in addition with a adapter 18W for the wall, with plugs for united States, United Kingdom and European Union, as well as a USB cable-TO >USB-C. The base is equipped with a USB port-C.
The two load coils 10W allow you to perform a load wireless fast for iPhone, AirPods, AirPods Pro and any device Qi compatible.
The base is built with an aluminum body and covered by leather. It features an LED display with ambient light sensor lowers its intensity automatically at night.
The new base Station Stand Edition of Nomad can be purchased in the Web site of Nomad at a price of 99.95 dollars.
Nomad presents its charging dock Base Station Stand with support for AirPods
Source: english
January 18, 2020