Limited to 30 minutes and a game.
Capcom has released a PC-the same demo of Resident Evil 2 Remake available on consoles, Resident Evil 2 "1-Shot". you can Already download it from Steam.
trial version has two important limitations, of time and games: "This demo is created especially allows you to enjoy the redesigned Resident Evil 2, but keep in mind that although you can continue any time you wish after you die, you will only have 30 minutes to complete", says Capcom. In addition, we can only play once a demo.
The demo includes new trailer.
Video: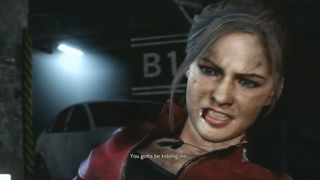 In Vandal we show a video of gameplay with the trial version that you can see below. have Also been made comparative between the console versions.
Resident Evil 2 Remake will be launched on the 25th of January on PS4, Xbox One and PC, and in addition to renew the graphics also reinvents and expands the gameplay, as well as the narrative, the design of scenarios and many other elements. You have our most recent impressions, here.
Now available the demo of Resident Evil 2 Remake on PC
Source: english
January 11, 2019