Is one of the new features introduced in the latest update of the game from Epic Games.
Epic Games has initiated the campaign "Supporting a creator with the purchases of packs" in the Fortnite renewing previous efforts aimed at this type of momentum for the downloadable.
Video: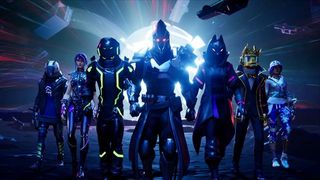 So, from the update v10.31,, Epic Games explains that players can now "support your creators favorites a whole new way." To do this, it has integrated the system of creator codes, which can be used on the packs purchased with real money.
The process for ofreer this support to the creators allows you to retain the codes "supports a creator" that is used in the item shop. Now also applies to the system of packs purchased with real money.
In this way, players who want to change what creator to give you their support, they should look for the button "Support a creator" in the bottom right of the screen in the store objects.
you Can see the process detailed in this video:
Now you can support creators in Fortnite with the purchase of packs
Source: english
September 21, 2019