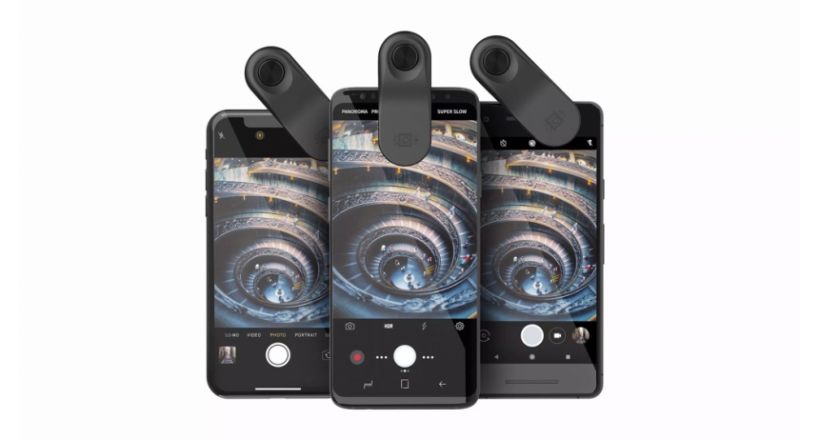 Olloclip announced the launch of its mounting for cameras that can be used with a wide variety of smartphones. The new Multi-Device Clip works with iPhone X among other devices and can be used with six interchangeable lenses different.
it Is an accessory super versatile and offer more flexibility to be able to be used with many computers and not only with iPhone product. Allows to achieve an alignment between the camera and the lens, and is compatible with screen protectors and cases for iPhone up to 12mm thick. Can be used in both the main chamber as in the front.
Works with the lenses Connect X which includes six options: Super-Wide lens of four elements with visibility of more than 120°; Ultra-Wide action camera with depth of field and 155º; Telephoto, with 2X optical zoom lens, Fisheye and Macro, effect, spherical, wide-angle of 180 ° and a microscope; Macro-7X +14X, focused in the detail and beyond the vision simple and Macro 21X, which transforms your smartphone into a microscope.
The Multi-Device Clip will begin selling in September for a price of $ 60, and includes a lens Connect X. The lenses of the collection have a price round 45 dollars.
Olloclip announces its lens mounting "Multi-Device Clip" compatible with iPhone X
Source: english
September 9, 2018