E spend more time.
The analysis firm and market research AppsFlyer has made a depth research on the average user of mobile platforms , and how inverts the time and money in such games
their studies have confirmed what had been suggested in other similar reports.: the player spends very little time playing such securities , which is very difficult to catch in the proposal for an application. Of course, as AppsFlyer corroborates those players who choose to meddle in a game of this nature, they spend a lot of hours , called users whale .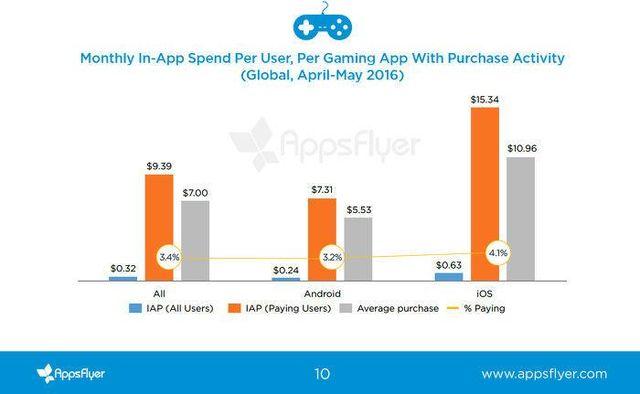 " Our data suggest that only 3.5% of all players make purchases in-app , but users more faithful and invest a lot of time , much more than the normal player under certain circumstances . We talk about players who spend a average of $ 9.39 against users who do not spend the $ 0.32 per month "confirms the study.
the differences between Android and iOS
AppsFlyer throws another interesting fact, that difference the amount of money they invest and users based platform ecosystem. In these boundaries, shows that iOS gamers spend more money than Android, investing an average of $ 15 the first and $ 7 seconds .
Broadening object of study more than simple games, AppsFlyer finds that iOS has a factor greater attention than Android , since users spend about amounts of time 2.5 higher than the operating system Android being Apple users more likely – up to 50% when investing money in purchases and microtransactions -.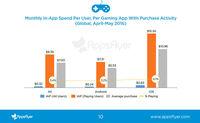 Vandal
Only 3.5% of the players makes microtransactions on mobile games
Source: english
July 4, 2016