And will also be a producer.
The live-action series Halo, based on the popular saga from 343 Industries, has already found director: Otto Bathurst (Black Mirror, Robin Hood) will direct multiple episodes for this series that prepares Showtime.
in Addition to being the director of some episodes, Bathurst also happens to be part of the team as a producer. In this way, you will work elbow with elbow with Kyle Killen (Awake), which will be screenwriter, executive producer and showrunner of this highly anticipated series.
it Is expected that the series of Halo begins production at the end of the year
on the other hand, the project is also involved the study of development 343 Industries, as well as Amblin Television director Steven Spielberg. In turn, Deadline reports that it is expected that the series begins to be rolled at the end of this year.
The news comes to reassure fans worried about the future of this highly anticipated series after the departure of Rupert Wyatt in the past month of December. Wyatt, that he was going to deal with the address, stated that now it is "added" to "the legion of fans, excited to see the series completed".
also, the Master Chief you will enjoy a main role in the series. "What is certain is that it is a different production, of a different genre, futuristic, science-based fiction and not fantasy as we are accustomed to," said Gary Levine, president of programming at Showtime.
Video: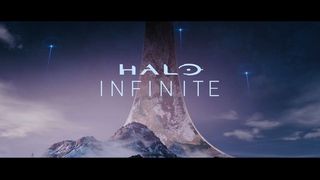 The series Halo, in addition, waiting for the arrival of Halo Infinite. The title will be available on PC and Xbox One, although still no specific launch date. With this delivery, 343 Industries hopes to "return to the roots" of the series. You can know more about the game at our progress.
Otto Bathurst will direct the series 'Halo' for Showtime
Source: english
February 22, 2019