. Namco's character became synonymous with videogames
The May 22, 1980 was launched Pac-Man , why today celebrated 35 years of history . this iconic figure in the history of video games and their first and foundational title
Its creator, Toru Iwatani, designed the title for Namco and consguió what seemed impossible then: dethrone Invaders Space Invaders salons recreational. The arcade Marquina title="Pac-Man for Pac-Man was the most sold worldwide between 1981 and 1987. Until the 90s grossed only in the currencies of the rooms, over 2,500 million .
The game has had an undeniable impact on popular culture and is present in the permanent collection of Washington Smithsonian Institute and the Museum of Modern Art, MOMA .
Since its inception, Pac-Man has had many adaptations, revisions and, of course, been no lack of unofficial clones.
Beyond their own games, the character have left over invitations to join other titles, as their recent addition to the fight with the delivery of Super Smash Bros. for Wii U and Nintendo 3DS. It has also been star of TV series (such as the original Hanna ?? Barbera 1982) has been an important part of the promotion of the film focused on video games Adam Sandler, Pixels , etc.
Among his many honors, in Spain statue, which has become the first permanent statue of a video game character in the country was installed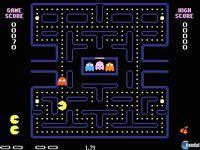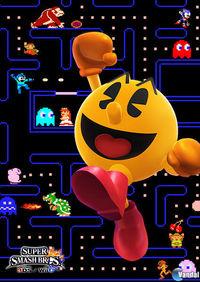 Vandal
Source: english
May 22, 2015