EFE
This new fiber requires a simple installation and without connectors, with a fiber of 1 millimeter (mm) of core and 2.2 mm in diameter.
The new product could reach the homes the next year.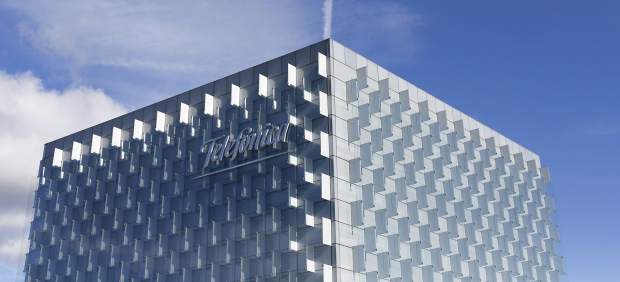 Telephone commitment to the development of the plastic fiber optic to improve the connectivity of the households, which ensures a gigabit per second (GBps) connection to 50 meters, has been announced by the company in the presentation of the project.
plastic optical fibre (POF for its acronym in English) consists of a fiber of 1 millimeter (mm) of core and 2.2 mm of diameter that requires a simple installation and without connectors, and more economical than glass fiber and which is intended to achieve in the future a connection of up to 10 GB.
The manager of equipment of Telefónica España, Marcos Benito, explained that this pilot project will"allow an installation with more ease because it can be carried by the electrical conduit to any point of the housing, being safe and immune to interference".
Telefónica has carried out a pilot test in close to 30 homes with up to four intakes of fiber in each of them, with a deployment of hybrid network solution that combines the plastic optical fiber with Wifi) with amplifier Wifi as access point to extend the coverage.
The technology partner for Telefónica for the development of the project is the provider of Spanish integrated circuits, KDPOF, whose ceo, Carlos Pardo, explained that the plastic optical fiber is an add-on to the fiber current, which helps to distribute the 1 GB connection in any home.
at the moment there is not a date on a commercial level product, but "might come out next year", since the initiative is technologically developed, " said Brown.
on the other hand, Telefónica has also introduced the technology Wifi 60GHz, a project still in development that provides connectivities theoretical up to 4.600 Megabits per second (Mbps), although, to this day, as just been reached between 1200 and 1400 Mbps on average.
The project manager of Innovation, Telefónica, Roberto Guerrero, has advanced this initiative also has the objective of optimizing the connectivity of the home through the fast downloading of content or the possibility of viewing a high-quality video without decompressing.
Phone will be switched to the fiber optic plastic of 1 GB in the houses to improve the speed
Source: english
November 14, 2017