GungHo has organized a new beta for today in all over the world which will last until 22h in Europe.
Today you can play with Ninjala for Nintendo Switch: the title of GungHo now has a new open beta that will be available until 21:59 (hours Spanish peninsular). We remind you that the game, which will be free, will be launched on the 25th of June in all the world.
Video: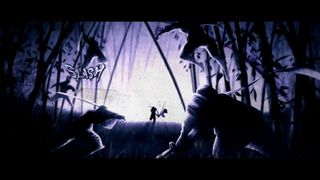 This second phase of testing is being celebrated today all over the world at different times, depending on the region, for local times are the same in the U.S., Japan and Australia.
Ninjala is a game of action and shooting in three dimensions, with a strong online component, although it also presents some of the modes designed for solo play.
This new title that will be released exclusively for Nintendo Switch – shares identity with Splatoon, offering quick matches between teams of 4vs4 players in different game modes.
Its creators have dubbed the genre to which it belongs as 'Battle Ninja Gum Action' because the characters compete in dynamic battles running along the walls with the skills of parkour and use skills of chewing gum to achieve victory.
With Ninjala, GungHo Online Entertainment looking for increase fee players do not asian. And is that the company has many followers in Japan and other prominent markets of the region, but has not been proved both in the West.
Now the company says not to have good numbers in the territories are not asian, a market that brings 40% of the total users of its video games although this is a figure to negligible, the company aims to achieve its goal of making 70% of their players are from outside of Asia.
Play today with the new beta of Ninjala in Nintendo Switch, available up to the night