EA and Maxis celebrate the 20th anniversary of the series giving away free objects for The Sims 4 and posting an infographic highlighting some of the most popular activities of the fans.
The players The Sims "they have done the woohoo a total of 1300 million times" (in the game) since the series of Maxis and EA premiered in the year 2000, according to a computer graphics published by Electronic Arts to celebrate the 20th anniversary of the saga. As part of the event, EA gives a for The Sims 4.
The players The Sims 4 on PC, PS4 and Xbox One can get the "hot tub Happy Birthday to you" just by logging in. To find it have access to the Activities category outdoor catalog in the Build mode. The object, according to the press release from EA, allows Sims to chat, swim naked or make woohoo".
Photo by Sergey Zolkin from UnsplashWell, Xf...

What is Inat Tv Pro?Inat Tv Pro APK for Andr...

The cryptocurrency market has exploded in po...
on the occasion of the two decades that lead gamers creating and linking Sims, EA has released an infographic (which you can find under this notice) full of data more or less interesting. To date they have released four games in the main series and more than 75 expansion packs for them. Taking into account the data collected by Maxis have been created more than 1600 million Sims, among them 6.9 million vampires, a million sirens and 217.000 aliens.
With all of these virtual characters have been created 575 million of domestic units and have been held 37 million weddings. Those "1300 millions of times" that has made the "woohoo" have been born 173.000 infants. EA has also ensured that the players have spent more than 65 million hours in the gallery, which have been downloaded 825 million items and that have been uploaded 41 million characters, furniture and other things in the game.
A game that has always made emphasis on inclusion and freedom"
In the press release published by EA to thank the community of The Sims, the study explains that the purpose of the series is "allow play to life as you create and design a world in which everything was possible,". Since 2000, they say from the company, the series "I used to put a lot of emphasis on the inclusion and the freedom to play as I would like allowing you to establish romantic relationships with any Sim you choose any career or spend all the time in the Buy mode/Build".
Maxis admits that times have changed and that, accordingly, his "way of understanding these ideas has been evolving,". "More than simply reflect life as it is, The Sims offers new possibilities and eliminates the limitations. Provides a space to challenge the limits, explore new ideas, and change the status quo."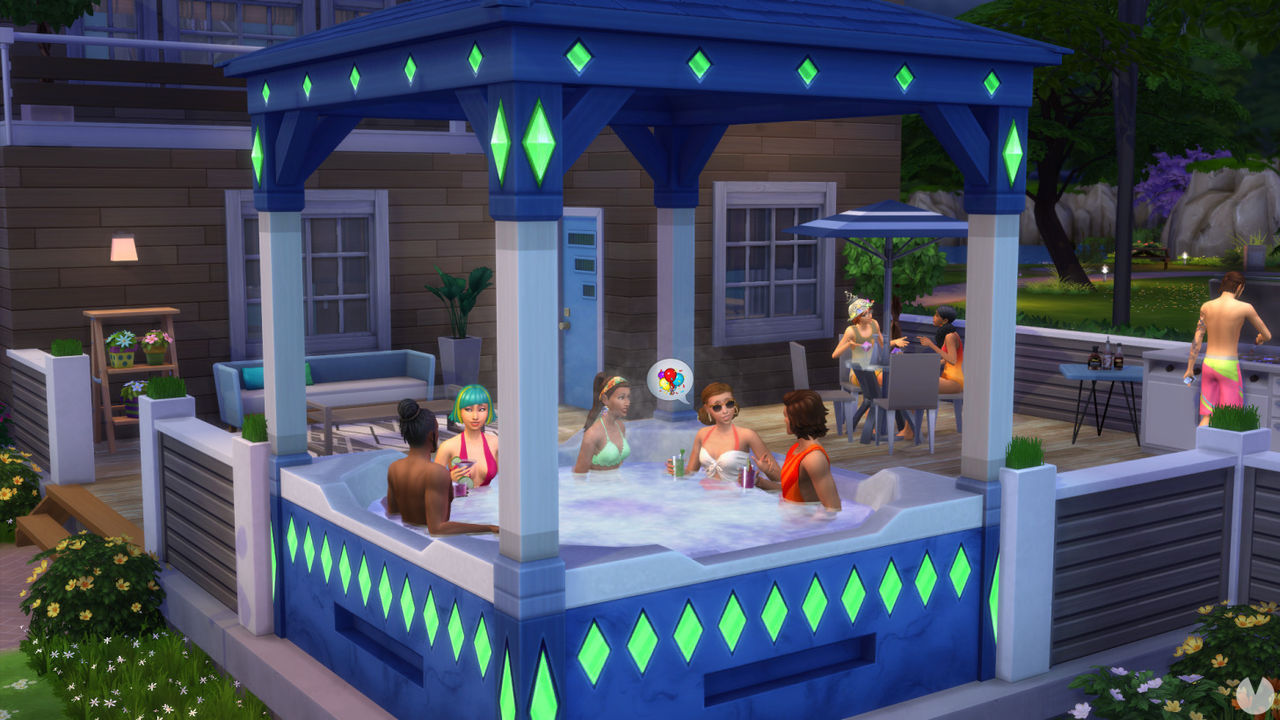 Players of The Sims have made "1300 million ñiqui ñiquis"