A plane flies over an uninhabited island leaving in its wake dozens of players planning on their parachutes. As they touch the ground, they all run to stock up on weapons and equipment of combat. You can only get one. Do you sound? It is not 'Battle Royale' or 'The Hunger Games', but 'PlayerUnknown's Battlegrounds', also known by its acronym PUBG.
The game of online battles is sweeping in its version for PC and Xbox, and now prepares to conquer the mobile universe. Chinese giant Tencent is in charge of bringing us to this adventure multiplayer our mobile. The game, called 'PlayerUnknown's Battlegrounds: Exhilarating Battlefield' is now available in China, and what we have downloaded and tested. in Addition, it comes with a version called 'PlayerUnknown's Battlegrounds: Army Attack'.
Before you begin, we emphasize that Tencent has launched PUBG mobile only in China, which means, not only that the game is in perfect mandarin, but to be able to access it is necessary to log in with WeChat, or QQ. The most suitable option is to make an account on WeChat as QQ ask us a Chinese phone number.
'PlayerUnknown's Battlegrounds: Exhilarating Battlefield': the PUBG original on your mobile
First let 'Exhilarating Battlefield', the version of PUBG promises more fidelity with the original game, and the truth is what you get. After you start the battle with some difficulty on the issue of language, our avatar jumps out of the plane and the war begins. Of course, there is also to change of position to avoid falling out of the playing area, just like in the PC version and console.
The controls are pretty well optimized for touch panels and despite the fact that we have a few buttons on the screen these are not too intrusive.. To move we do have a joystick in the left part, while the camera moves sliding with the other thumb on the screen, like you would with a double joystick but with touch gestures. To the right of the screen there are buttons for agacharnos, crawling, jump and attack, either with fists or with the weapon you have equipped.
however, even though they are well suited to touch panels, in the first battles can at least be a little desperate aim, as the camera is moved by sliding in the right half of the panel, just where we need the button to shoot, so that point and go shooting at the same time it is a bit complicated.
With regard to the performance and smoothness no complaints of time, of course I've tested it on a Pixel 2 XL. The game moves seamlessly, and I have not encountered lag nor has there been any unexpected shutdown, but will have to see what unfolds in terminals with processors less powerful.
'PlayerUnknown's Battlegrounds: Army Attack': same mechanics with more of a spirit of 'mobile'
As we said before, Tencent, comes strong, and has launched not one, but two versions of the popular game of battles. In this second edition dubbed the 'Army Attack' we also have to throw in parachute on a island where we will face a hundred players until you are left with one. A priori all the same as in the original
One of the differences with the original game are the vehicles, of which we can find vehicles, maritime and air, although if you want that I tell you the truth, in almost a half hour playing I have not seen any. Will have to explore more to find them.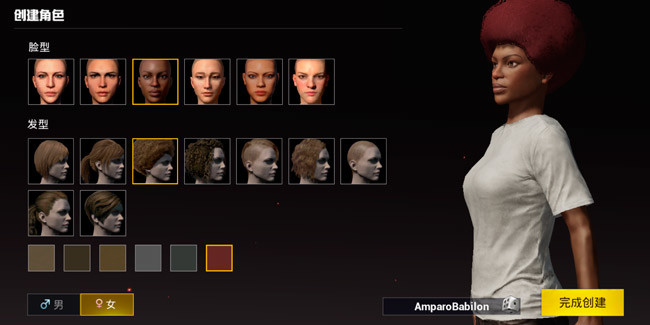 the one thing I have noticed differences is in the configuration of the character. While in 'Exhilarating Battlefield' only we can choose if we want to be a man or a woman, 'Army Attack' we have more options to customize our avatar.
But the key difference is that this version is more akin to the idea of a mobile game for their system of daily rewards, and special events that are going to appear, although here the language is an impediment and I have not been able to explore all the options.
at the moment, the two PUBG mobile have no official date of arrival to other regions and in other languages, but we hope not to take too much. In the meantime, you can download APK of both games, but remember that install apps from outside the Play Store is risky. Proceed with caution.
'PlayerUnknown's Battlegrounds: Exhilarating Battlefield' in Uptodown
'PlayerUnknown's Battlegrounds: Army Attack' in Uptodown
–
The news 'PlayerUnknown's Battlegrounds' comes to Android: we tested the game in multiplayer battles which is devastating was originally published in Xataka Android by Amparo Babiloni .

Xataka Android
'PlayerUnknown's Battlegrounds' comes to Android: we tested the game in multiplayer battles that is sweeping
Source: english
February 13, 2018