This object will allow us to evolve to the Pokémon of the fifth generation, recently added to the game in augmented reality.
Pokémon GO has begun to add Pokémon of the Unova region, the fifth generation of Pokémon that arrived a few days ago the app. As was the case with the Stone Sinnoh with the inclusion of the fourth generation, now we add a new item evolutionary: the Stone Unova.
Video: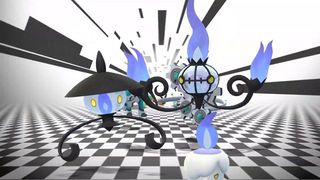 A special stone that will help us to evolve some Pokémon
How can I get?
Some Pokémon only evolve with this stone, as the Lampent, so that to get a Chandelure you will need to obtain it. The Stone Unova is achieved of the accomplishments of research, a package that gives us the Professor Willow when we met seven research tasks on different days.
how Pokémon does it work?
The stone only has the powers with a series of Pokémon very specific. They are the following.
Litwick → Lampent → Chandelure
Pansear → Simisear
Grooming → Simisage
Panpour → Simipour
The three Pokémon with the appearance of an ape, Pansear, Grooming, and Panpour, you need 50 candies in addition to stone Unova to evolve. For his part, Lampent you will need 100 candies and the Stone Sinnoh to evolve.
Pokémon GO: what are the stones Unova and how to use them
Source: english
September 18, 2019