The game, free, available from December 3 in the eShop.
Nintendo has distributed a launch trailer Pokémon Picross eShop , your game Picross puzzles of the series based on Pokémon. The title of download , is available on the digital store Nintendo 3DS since last December 3. The
new video, Nintendo offers us tips and clues to make the most of the mechanics of the title game, which comes in Castilian.
Pokémon Picross eShop is based on the gameplay of the Picross series, but includes variations that bring it to the Pokémon mechanics. For example, to solve a puzzle, we captured that Pokémon and a team that can use their skills to give us some clues adds. The game offers more than 300 puzzles based on the monsters of the saga
We leave you with your new trailer
Video..: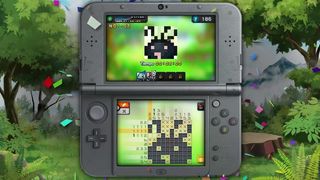 Photo by Sergey Zolkin from UnsplashWell, Xf...

What is Inat Tv Pro?Inat Tv Pro APK for Andr...

The cryptocurrency market has exploded in po...
Pokémon Picross presents its launch trailer for Nintendo 3DS