players will be able to continue with your subscription once you get PlayStation 5 to the market; Sony also wants to introduce the service in mobile.
PlayStation Now will not disappear with the arrival of the next generation: the subscription service, which is currently available on PS4 and PC, you may continue to enjoy once the PlayStation 5 debut in the market, in the Christmas 2020. So, as has been indicated from Sony during an interview with the magazine Famitsu.
Video: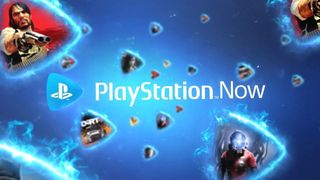 PlayStation Now remains
Yasuhiro Osaki, the division's Network of Sony Interactive Entertainment, has been in charge of confirm the presence of PS Now on the PlayStation 5. And the thing does not remain there: Osaki also points out that, once this service is implemented in PS5, will be added to more popular games to the catalog each month. Yes, the amount of games that are available for a limited time also will increase.
As a novelty, Osaki also said that Sony already has plans to introduce PS Now on smartphones. However, gave no further details.
What is PlayStation Now?
The subscription service PS Now is launched in Spain the past month of march. Its operation is similar to that of Netflix: for a monthly cost, players can access a large catalog of games, without the need of go through the download process or installation. Each month they add new titles, and we can enjoy it as much on PS4 as on PC – using a DualShock 4, even -.
At the beginning of October, Sony announced a price reduction of the subscription: it is in 9,99 euros per month (before it cost 14,99 €), which translates as 59,99 € per year. With more than 700 games available, while some remain in the catalog in a permanent manner, others are only for a limited time: for example, until the 2 of January of 2020, we will be able to enjoy titles such as God of War, Grand Theft Auto V, inFAMOUS Second son or Uncharted 4 – The final Outcome of a Thief.
PS Now, the streaming service of the PS4, will continue in PS5
Source: english
October 17, 2019