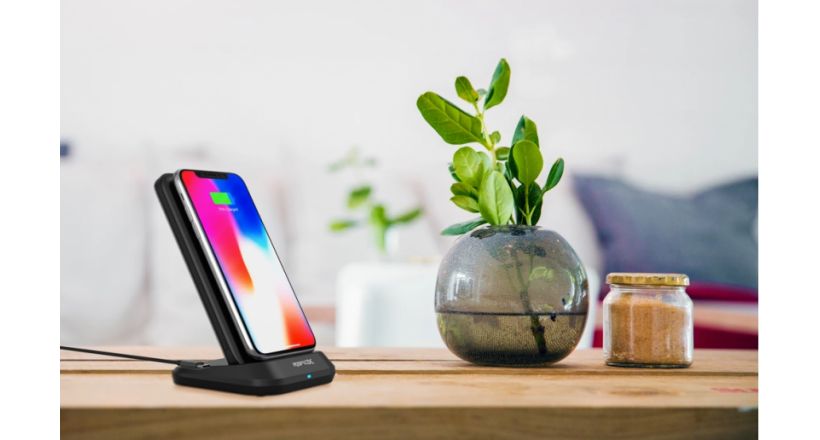 RapidX MyPort is a charger that is wireless, which allows you to charge the iPhone on a stand to be able to see the notifications comfortably. The charger works also as a power-bank to have extra power when you are not near an electrical source.
MyPort is a stand made of plastic, with a rubber surface. It features a USB-a port C in the back and includes a cable USB-C to USB-A. There is a light indication white in the front to see the charge level. It also has four LED's on the side to indicate the charge level of the power-bank.
The charger prioritizes charging of the iPhone when this is located on the stand, when this has a 100% load, the energy will charge the power-bank.
For the use of mobile power bank has two charging options: wireless or with cable, using the cable USB-a TO USB-C, including it can charge two devices at the same time. In charging mode wireless device supports the load of 5W, 7.5", and 10W, which makes it perfect for the iPhone 11 that has support 7.5 W.
The RapidX MyPort has a price of 79.99 usd and can be purchased through the Web site RapidX.
RapidX MyPort, a charger wireless portable
Source: english
October 20, 2019