Cal Kestis was not the only option, there was a creature from another race and also a female protagonist.
Star Wars Jedi: Fallen Order the protagonist is Cal Kestis, a human character who plays Cameron Monaghan –Gotham, Shameless – but during the development is proposed other options.
The creative director Stig Asmussen has told Game Informer that at some point we studied another race alien or a female protagonist. In the end, chose Cal Kestis because a woman could "compete" with King -current heroine of the movie Star Wars– and an alien could be refused by certain players. With a human would be connected more easily with the story, while Asmussen says that personally he would have liked to have another race.
Star Wars Jedi: Fallen Order game director Stig Asmussen answers whether the team ever considered an alien protagonist in our interview full of questions from the GI community. Watch or listen here: https://t.co/rYVw2Y3yzR pic.twitter.com/HAsdMuA8fZ— Game Informer (@gameinformer) July 3, 2019
for sale November 15
Fallen Order it is a canon in Star Wars and there will be no choice between dark side or light, so this is the story of a Jedi. In Star Wars Jedi: Fallen Order, live in Cal Kestis, a Padawan to the leakage after the extermination of the Jedi, carried out by the Order 66. Our mission will be to survive to the newly founded Galactic Empire, fighting against the Inquisitors and discovering more of the fragmented and outlawed Jedi Order.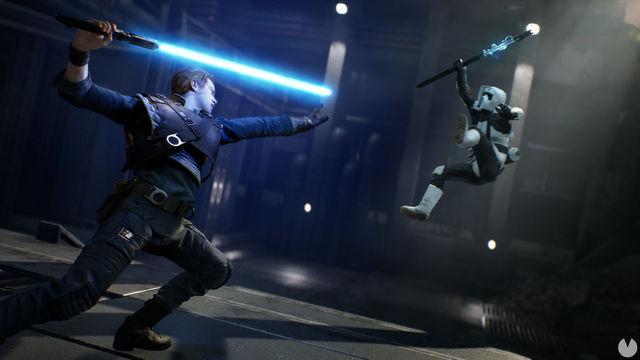 EA is expected to sell 6 to 8 million of Star Wars Jedi: Fallen Order during the fiscal year. The game launches November 15, and there will be no multiplayer or microtransactions. you Have more details of your plot, setting, and design, here, in addition, in the past E3, we were able to try it out in situ.
Respawn studied a protagonist alien to Star Wars to Jedi: the Fallen Order
Source: english
July 5, 2019