Featured on a strange cover and a story full of cliches.
The American magazine TIME , known throughout the world, has devoted its latest issue on the cover and an extensive report the virtual reality , centered mainly on Oculus Rift and the founder of the company, the young American Palmer Luckey . The report has been quick to go around the world in the amount of clichés using, in addition to its strange cover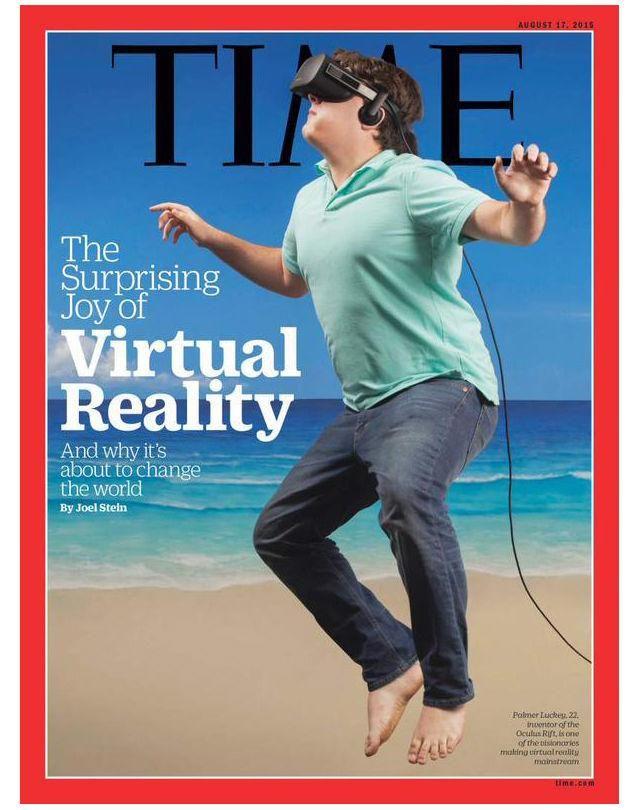 In it, the founder of Oculus, Palmer Luckey , appears carrying their reality glasses virtual, floating in a kind of magical beach.
The item has been quick to unleash criticism for how it treats information, especially his description of the inventor of the glasses, which he describes as " UN nerd , but not like the typical nerd of Silicon Valley, "among other abundant clichés about computer, video games and even RPGs (" It's more like a character from Dungeons & Dragons than a guy who has played Dungeons & Dragons. This is a nerd of another century … "). A small part of the article can be read free on the website of Time .
The focus of the article by one of the icons of American journalism has been quick to arouse criticism, but also ridicule. Some fans of the video game world have made collages with the image of "floating Palmer".

pic.twitter.com/q0rbrZrDwD ?? Ryan Evans (rje) August 6, 2015
Oh my god I'm dead pic.twitter.com/g6nkGC95HI ?? Jason Nuyens (generaltao) August 6, 2015
I Let This stand on Its Own pic.twitter.com/nrIFuGBjLh ?? Pug Business Grant (GAK) August 6, 2015
pic.twitter.com / hlZDjmvrEl ?? Celsius Game Studios (celsiusgs) August 6, 2015
I … had … the time of my life pic.twitter.com/7ptZsru3s8 ?? I have an ant head (joffeorama) August 6, 2015
Reviews and jokes about the story of TIME dedicated to virtual reality
Source: english
August 7, 2015