MAGDALENA TSANIS / EFE
Premieres Invisible film about the homeless who produces and stars and you think you will "lose money".
He says his work still provides "challenges from a creative point of view."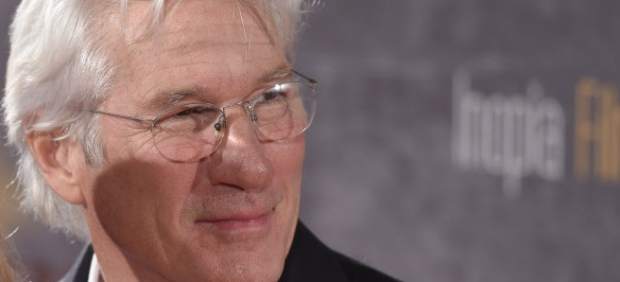 No one has given meaning to an Armani suit as he American Gigolo (1980). Hollywood has changed a lot since then, says Richard Gere in an interview in which the ultimate heartthrob film 80 and 90 reveals that among his life priorities, parenting ranks first.
"The most important thing in my life is my son. I have an excellent work that still gives me challenges from a creative point of view, and that's great, but is not life "reflects the actor, who this week released in Spain the film Invisibles.
This is raw and minimalist story of a homeless man in New York, which Gere produces and stars, unleashing their dual role of actor and human rights activist.
"It's a difficult film commercially. We'll lose money with it, although it has been cheap," admits the star of Pretty Woman, has transferred the rights to NGOs as the Spanish Foundation href="https://www.raisfundacion.org/index.html#1″ Rais to use it to raise awareness and funds.
Invisible is also an example of what in the past decade has been the career of Richard Gere, more focused on independent film, with works like The Hunting, Richard Shepard; I'm not there, Todd Haynes; or always by your side. Hachiko, Lasse Hallstrom.
"The films I did in the 70s and 80s produced the major studios. Now such stories are very low budget films and you almost have to beg rooms for the projected " supports. "I think something similar happens in Spain is not it?"
"We grew up as a normal middle class family"
Born in Philadelphia in 1949, Gere is the second of five children. "We're very close, in fact just before coming to Madrid we met in Boston to celebrate the birthday of my little sister," he says. "We grew up as a normal middle-class family. The money was never an issue, we had enough, but it was not the goal."
" My father worked two jobs and my mother was a housewife and raised her five children alone. That was for most of the people around me in that, after World War II era, "he recalls. In the "normal" she recalls Gere himself as a child "dreamer" and often isolated in their own world. "Probably my parents wondered 'what's wrong with this kid', I think there were caught me the point," he smiles.
teen music fan and gymnastics rather than acting, true movie discovery came in his college days He graduated in philosophy from the University of Massachusetts-when he also began to do theater.
"I come from a small town, there are not many movies came. It was in college when I started to see Asian and European cinema and was a huge discovery for me, because there was an aesthetic and views different to American cinema, with which I felt more comfortable, "he says
Philosophy student. a 'sex symbol'
The turning point in his life and career came when a then but enigmatic young and Terrence Malick caught to shoot Days of Heaven (1977), although the explosion as sex symbol came with American Gigolo, Paul Schrader.
Officer and a Gentleman or Breathless showing off continued in that role. He also worked with Coppola in Cotton Club or Sidney Lumet in Power before short popular consecration in Pretty Woman and has even sung and danced in Chicago (2002), under the direction of Rob Marshall.
But do not you ask Richard Gere seduction lessons. "I do not feel like that at all, I have nothing to do with it, believe me, I'm just a regular guy," said. Hard to believe when a moment later, finished the interview, throws a question to air on Spanish language and half a dozen people in the room begin to talk at once. Everyone wants to give you an answer, but it is impossible to understand anything.
Richard Gere: "The most important thing in my life is my son"
Source: english
December 14, 2015