$ 2,500 in prizes for the best creations.
Since there is nothing to Rime, new Tequila Works, goes on sale for PS4, Nintendo Switch, Xbox One and PC, from the hand of the editor-in-Grey Box, that wants to reach out to the community of artists, followers of the Spanish game by using a new creative contest open to the main market.
creative Contest of Rime
The Rime Creative Contest lets you design and share your own artistic creations based on the video game from Tequila Works until the next may 17 to win cash prizes with the form of Amazon gift cards (three winners in total across all participants).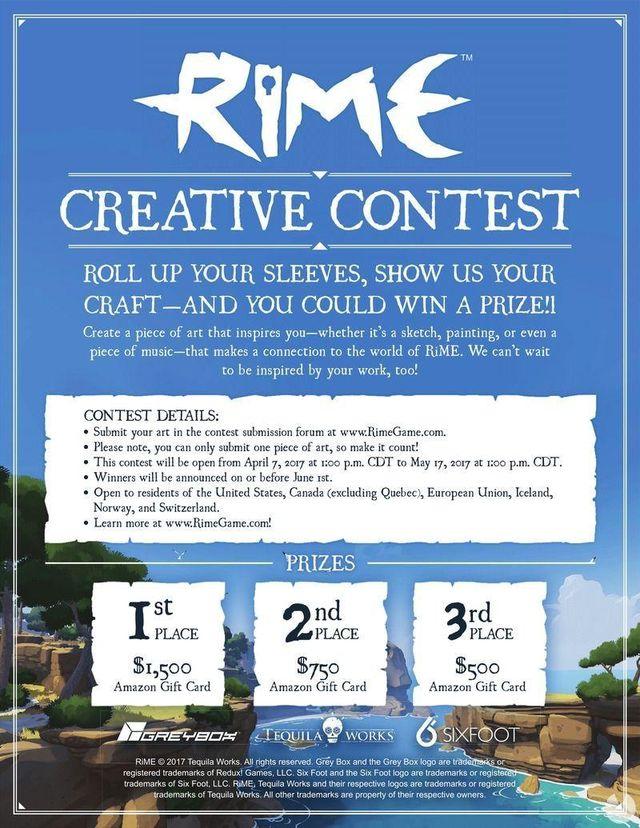 The design highlight you will receive as a prize a gift card from $ 1,500, the second 750 and the third 500. The winners will be announced at the June 1 official way and all participants can display their creations by following the steps outlined in the official rules.
Rime is one of the video games Spanish most anticipated of the moment. The title began its development as exclusive to PlayStation 4 to become the later cross-platform. Will be launched officially on the 26th of may and from these impressions we tell you everything you need to know.
Rime wants you to show your creativity with this contest
Source: english
April 24, 2017