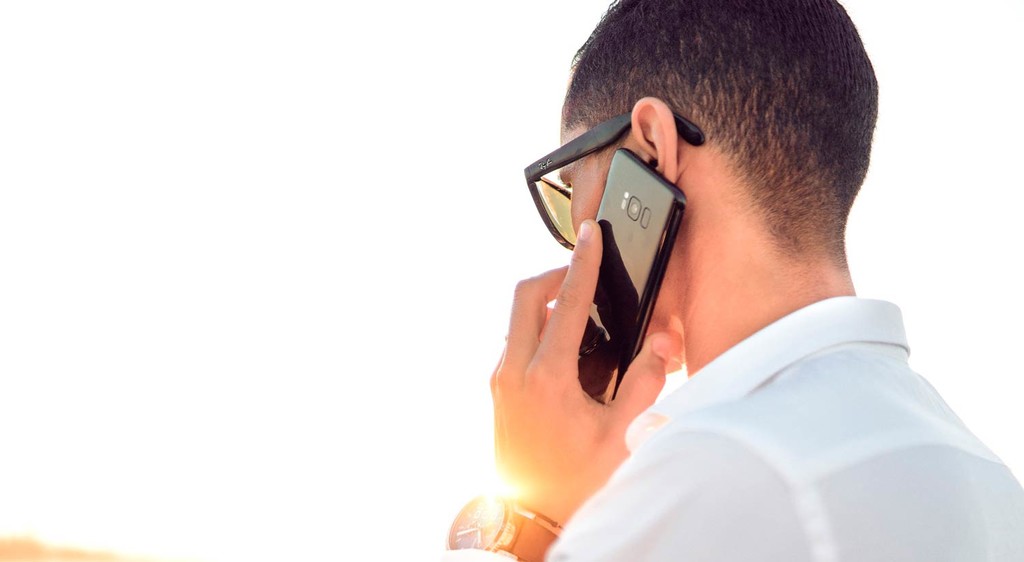 Imagine the situation. You're in the cinema, the room is silent, all silent watching the movie and your mobile, which was not off, it gets to sound like a hysterical to get a call. What we have suffered, all, both in first person as by listening to the mobile phone of another. And, despite the fact that the solution passes through to turn the do not disturb mode on the mobile, put it on silent or turn on the airplane mode, all these steps require a manual activation.
Google introduced very recently the timbre gradually to calls, an option that they released the Pixel and that is based on a simple principle: given that perhaps the phone rings in compromising situations, the ringer volume will start at a low level so that, before the tone ends bothering you, the person have time to answer the call or return it. Well: do you want this feature on your mobile? With Ring Master you have it.
Prevents the timbre of the calls bother you
The application of which you speak is based on the same grounds as the option that Google introduced the Pixel within Android 10: is buzzer gradual so that the phone doesn't ring with the level you have set. This way we save the scares in the film, in the theatre and at any other time is not suitable to ring a phone.
Ring Master is a free Android application that does not have much mystery. Once installed (it is suitable for the Android 6 and later), the app lets you modify the behavior of the ringer of calls to personalize it to a greater extent than what the system offers. We can make that before ringing to vibrate, for example. And choose the time of vibration, how long it will take to boot the doorbell, how to increase the volume and to what level. It's even possible to test the settings to make sure that are to our liking.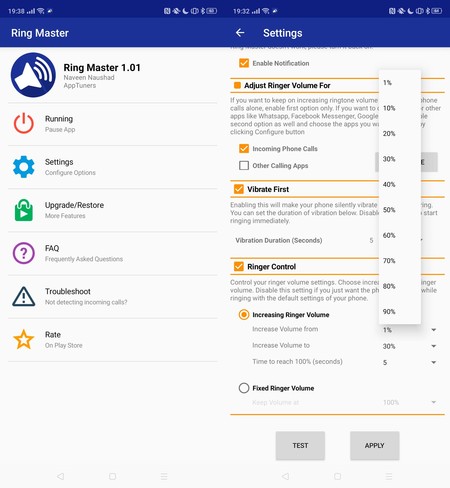 The application works correctly, at least in the mobile phones that we have tested. Is a free download, need permission to access the phone (theoretically justified), does not have ads and offers a purchase within the app 1,09 euros to customize the options (the free version does not allow you to change the default settings, but these already provide for an appropriate use).
Ring Master
Via | XDA Developers
we Also recommend
MIUI-ify, an application to quickly access and customize the notifications bar
How to send calls from Google Chrome on a PC to an Android phone
In Android 10 some apps, they ask you if you want to keep the data when uninstall
–
The news Ringer gradual for calls from your mobile with this new app: Ring Master was originally published in Xataka Android by Ivan Linares .

Xataka Android
Ringer gradual for calls from your mobile with this new app: Ring Master
Source: english
December 4, 2019