Crystal Dynamics highlights the power of the console.
a few days Ago we were able to see how Rise of the Tomb Raider version for Xbox One X, edition that will be available via download for all buyers of the original game. Now the developer Crystal Dynamics has spoken at Dual Shockers on the technical improvements.
improvements to Rise of the Tomb Raider
According to the study, the edition for the new console from Microsoft is the best there is on the market in terms of graphical fidelity: "The difference now is that it is the first time we offer 4K native. For this reason, it is the version of Tomb Raider with better graphics".
Video: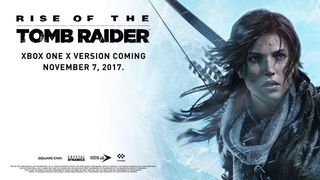 The words of Rich Briggs, responsible for branding of the saga, they also stress that lead to Rise of the Tomb Raider on Xbox One X has not been difficult: "Nothing is easy in terms of development, but this process has not been difficult. It has achieved a version in a few months."
The game of Lara Croft will have several modes available in regards to the technical quality that is displayed on the screen, including all these technical improvements, we will tell you in this other news. The options on the table are:
Mode rich: The game runs at 30 FPS with 4K for this software and incorporates effects such as volumetric fog, and better anti-aliasing.
Native Mode 4K: The native resolution is 4K.
Mode High Frame Rate: power is the rate of images up to 60 "during most of the game" to 1080p.
The update Rise of the Tomb Raider on Xbox One X will also cause the game to be compatible with HDR and Dolby Atmos.
Rise of the Tomb Raider on Xbox One is the version 'with better graphics'
Source: english
October 6, 2017