Dan Houser, one of the founders of the company, admits this in an interview.
Red Dead Redemption 2 results in more than 200 species that make up the world of the game, a level of detail and depth negligible and few 65 hours.
This care and affection that Rockstar has put into the game is translated into work weeks "over 100 hours", as explained by Dan Houser, co-founder of the study, the Vulture.
Video: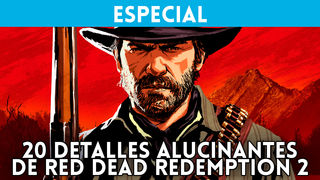 give life to Red Dead Redemption 2
Dan Houser explained that the team has been "working over 100 hours a week" several times in 2018. He added that, in comparison with the previous projects of Rockstar, "this was the hardest part."
His brother, Sam Houser, added the following: "We have poured everything we have [Red Dead Redemption 2]. We have really worked so hard as we have been able to".
"We have worked as much as we have been able to"
The result has been a game that, according to Dan, has a duration of 65 hours (although, in reality, it seems that they have cut 5 hours of content), 300.000 animation or 500.000 lines of dialogue recorded by more than 1000 actors. This is because every NPC in the game will offer a personality of its own.
also, Vulture addressed the clash between the producer Leslie Benzies and Rockstar: Benzies sued the studio for $ 150 million in royalties not paid. Dan Houser downplayed the issue stating the following: "The computer has never worked better".
Rockstar has worked 'more than 100 hours per week' in Red Dead Redemption 2
Source: english
October 15, 2018