Employees of Playful Corp mentioned the version.
Playful Corp would be working to take your game of platforms in 3D Super Lucky's Tale to Switch. The profile of some workers of Playful Corp pointing to it.
Taylor Smith -concept artist – list to the console of Nintendo in some curricula, in particular "material scenarios for the next adaptation to the Nintendo Switch". Jesse Sosa, now at Gearbox Software, he worked at Playful Corp until the end of 2017 and also mentioned the Switch version although as it's released-something that is not true and in fact is not confirmed officially.
Video: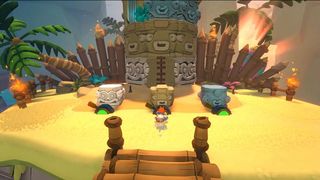 The game was launched on Oculus Rift, a platform for virtual reality, and updated with Super Lucky's Tale for the PC and Xbox One with more content and improvements. puts Us in the skin of Lucky, a fox who must rescue his sister and release a artifact mythic from the clutches of an antagonist called Jinx.
Rumor: Super Lucky's Tale is prepared to get to Switch
Source: english
January 2, 2019