Ryan McArthur, senior producer of the game, confirms that the study wants to focus on adding more content and improving the aspects most criticized.
SAYS has confirmed that one of the most awaited Battlefield V, the one who was going to face a five players against five other rivals in his side competitive, has been canceled and is removed from the plan update to the video game. Ryan McArthur, senior producer, has announced that prefer to focus on other areas of the title.
Focusing on other aspects of the game
"Our focus on SAYS has focused on improve the quality of the experience and add more content, something that has made us go back in our plans to offer a competitive mode 5vs5", explained McArthur while confirming that there would be changes in the update 4.6 pear the game. "does Not create this mode was a difficult decision, but at the same time vital for us to face to more quickly reach our goals of elimination of errors, and content", he adds.
Video: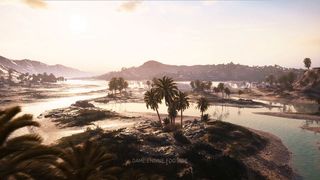 SAYS it prefers to focus on existing modes, helping communities competitive and improving the game
"however, we will continue to seek to build experience of playing competitive in Battlefield. We know that because there is a scene competitive in our community, and we are helping to create functions to support to these communities. We want to work more closely with our players to help improve the tools that are available to give form to his experience of perfect game. In this way, we can better support those places and communities where there is already a competitive game, settled in Battlefield V", concluded.
Battlefield V is available on PS4, Xbox One and PC.
SAYS cancels the competitive mode of 5v5 Battlefield V
Source: english
August 23, 2019