The game-themed samurai, was released in Japan for PS4 and PS3 but not told with distribution outside the country, although they are now studying.
With the announcement The Yakuza Remastered Collection -a collection that includes the remasterizaciones of Yakuza 3, Yakuza 4 and Yakuza 5– the entire saga will be available on PlayStation 4, from the prequel Yakuza 0 until the end of the story, Yakuza 6. however, there are more games that never came to the West, but could do so in the future.
During Gamescom, the series producer Daisuke Sato has commented on the possibility of translating Yakuza Ishin, an episode released on PS3 and PS4 that takes place in the Meiji period, when the samurai faced their demise with the modernization and industrialization of Japan. It is a spin-off similar to Yakuza Kenzan! PS3, which also did not have a version outside of Japan.
Photo by Sergey Zolkin from UnsplashWell, Xf...

What is Inat Tv Pro?Inat Tv Pro APK for Andr...

The cryptocurrency market has exploded in po...
Sato responds that the location is "under consideration", although they are not yet sure that the thematic and historical aspects to be able to attract the western audience.
Video: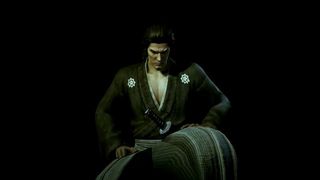 For the moment, today, it has released Yakuza 3 in PS Store, Yakuza 4 will arrive on the 29th of October 2019 and Yakuza 5 the next year, on February 11, 2020. In addition, this collection will feature a edition physics very limited that will be available on February 11, 2020.
Sega is considering to bring Yakuza Ishin to the West