It has extended its agreement with the ISM.
Sega has announced that it has reached an agreement with International Sports Media (ISM), the holder of the International Olympic Committee (IOC) for the rights to publish interactive entertainment software for the Olympic Games Tokyo 2020.
Extending the agreement
Video: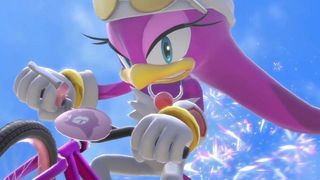 this way, Sega will be the developer's official games to console, laptops, mobile devices, and gaming machines based on this iconic sports competition that takes place every four years.
"It's a real honor for us that we may be granted the sub-licences of ISM for the Olympic Games in Tokyo 2020. SEGA will offer exciting and video games for Tokyo 2020 by leveraging the software development experience in entertainment of the last Olympic Games," said Haruki Satomi from Sega.
prior agreements between ISM and Sega gave rise to games starring Sonic and Mario in the Olympic Games of Beijing 2008, London 2012 and Rio 2016, as well as the Olympic Winter Games of Vancouver 2010 and Sochi 2014, so this practically confirms a new delivery of the saga to 2020.
Sega will be developing the official video game of the Olympic Games in Tokyo 2020
Source: english
October 27, 2016