It does not seem that it is a new installment of the series
Matsuzo Machida , primarily responsible for Shadow Hearts is working on a new game which "unfortunately, I can not disclose details at this time," as explained by the Italian creative means Gamer Geek .
Machida does not reveal any information about this project, although it notes that would like to also throw in Western markets . It seems, therefore, that for the moment this is a game designed specifically for the Japanese market.
Throughout the interview is discarded make a remastering of Shadow Hearts . " No plans for such a project right now " says Machida. "But I will keep working hard with the rest of the team to make possible some day."
Also creative speculated how would a hypothetical Shadow Hearts III (ie, a continuation of the first two games, something not offered Shadow Hearts: From the New World ) to continue the story of Yuri. "Do not believe the bad end of the second part is the actual outcome," Machida said. "I do not know what has inspired me for this, but I'm sure Yuri, after seeing the destination, can move towards a good end, proving that the end of the second part is actually positive. I'm sure of that. "
It seems, therefore, that this new project is a direct continuation of the saga.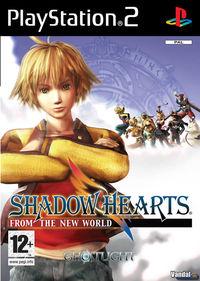 clear='all'/>


Vandal
Shadow Hearts creator working on a new video game
Source: english
January 3, 2016