The game is updated.
WB Games has announced the launch of the first paid content for Middle-Earth: Shadows of War, The Tribe of the Death, that is available within Expansion Pass, which is available for 39,99 euros. In addition to this content, I offered information in your day, the video game has received various aspects and modes free.
Video: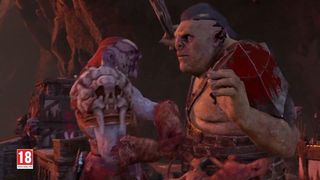 The Tribe of Death
The paid content includes the following.
· Duels tribal. new Quests that allow players to face captains of the Tribe of the Death. Complete each duel will be a unique challenge.
· Bands tribal war. Help your allies and defeat your nemesis confronting them in the new missions of gangs, tribal warfare, while the captains of the Tribe of Death bring their own forces to go into battle.
· New topic of strengths. Now the forts can be commanded by the Tribe of the dead to show its features, including monuments, theme, outposts, and a throne room specifically.
· Set of equipment legendary. hunt the orcs legendary Tribe of Death to get new equipment legendary.
· Ambush bloody. Rejects captains of the Tribe of the Death while a group of orcs made a ambush to their own style.
The free content available today
The free content that comes in today and it offers the following.
· Siege never-ending: Defend your fortress against the forces of Sauron as the Dark Lord tries to recover Mordor in the Siege of interminable.
· Rebellion: to Crush the ologs and uruks rebels in your army, who want to weaken the Lord of Light.
· photo Mode improved: Capture every battle and apply new filters, frames and textures with the update Mode photography improved.
Continuing the war against Mordor
Middle-Earth: Shadows of War takes the players back to the universe created by J. R. R. Tolkien. The game offers a role-playing adventure with a touch of stealth and a system Nemesis that will allow players to command your own army of orcs in the fight against Sauron.
Video: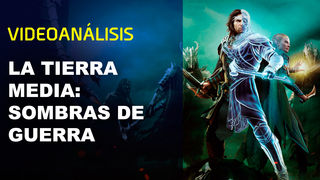 From Vandal we put a analysis that you can read in the following link, as well as a guide that I also invite you to consult.
Shadows of War gets free content and the DLC, The Tribe of the Death
Source: english
November 21, 2017