AGENCIES
Disney has announced that filming has begun in Sicily
The film 'Tini: The Great Shift of Violetta. "Displays the entry into adulthood .. of the actress through an adventure that will take place during a summer
The Spanish Ángela Molina also appear in the film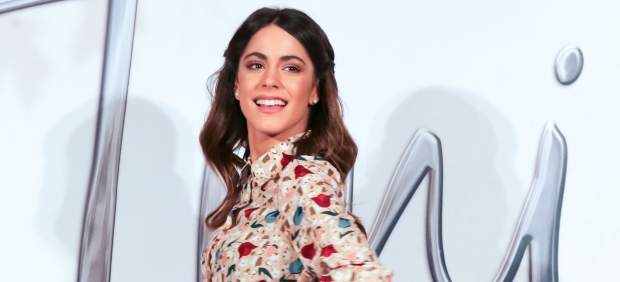 Disney has announced the start of filming in Sicily Tini: The Great Shift of Violetta ​​em> , the film adaptation of href="http://www.disney.es/disneychannel-violetta/" Violetta ​​em> , the series has been a global phenomenon. Juan Pablo Buscarini is responsible for directing debut on the big screen Actress Martina 'Tini' Stoessel, who recently signed to Hollywood Records as an artist.
Stoessel accompany other members of the series Violetta ​​em> as Jorge Blanco, Mercedes Lambres and Clara Alonso. In addition, the award-winning Spanish actress Angela Angela Molina It has also joined the project. Molina is not the only Spanish in a deal that will also feature actors Adrian Salzedo, Georgina Amorós and Viciana Francisco.
The tape will reflect the real life of the star, the importance it has had for her record TV series and, above all, how it is their entry into adulthood through an adventure that will take place during a summer and that will be crucial to define his personality.
Fans of Violetta will again enjoy his music, but also discover new songs and choreography in this film from Disney that will be produced by Gloriamundi and hit theaters from the spring 2016 .
The three seasons of Violetta, Disney Channel series were issued in over 130 countries and have become a truly global phenomenon, especially in Latin America and Europe.
His music has been certified platinum , with over two million copies sold worldwide, and nearly two million people in 22 countries in Europe and America America have attended two tours of gigs at those sold out, according to the company.
Shooting the film Violetta begins with the incorporation of the actress Angela Molina
Source: english
October 23, 2015