The company bet on two of their franchises are more well known.
SNK has confirmed some details of his upcoming projects, the return of two of their sagas of struggle more known.
According to reports Ruliweb, Samurai Shodown is expected for PlayStation 4, Xbox One, Switch, and PC, with a release for the second quarter of 2019. The game was announced, although to be submitted only at the conference from Sony at the Tokyo Game Show only knew the version for his console.
Video: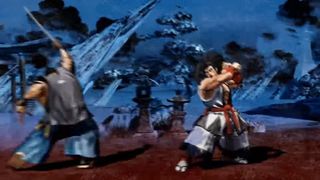 in Addition, it is announced that the development of The King of Fighters XV to 2020. The King of Fighters XIV will be released on PS4 in 2016, and last year saw a version for the PC; during the last few years has expanded its staff with new characters, and in 2018-it amounted to Blue Mary, Oswald, Heidern and Najd.
In this case, there is no mention of platforms, but is expected to arrive at all.
From SNK IPO conference, some new titles information revealed officially.

Summary

1. A New "Samurai Shodown" is being developed for PS4, Xbox One, Switch and PC on 2019 Q2

2. KOF XV is being planned on 2020.#SNK #SAMURAISHODOWN #KOFXV

sourcehttps://t.co/cQuXFXzt24— Gatoray (@gatoray_kof) December 5, 2018
SNK confirms a KOF XV and the platforms of Samurai Shodown
Source: english
December 5, 2018