a couple of weeks Ago it was leaked that Google was working on a special version of Android for the mobile folding Samsung. As this has just been confirmed. Google has unveiled the version for Android devices folding, and Samsung has shown its panel flexible.
2019 will arrive on the market the new devices folding, giving birth to a new category of devices. Mobiles and tablets now come the folding mobile, that become tablets when you display it.
Two versions of devices folding
In the event for developers Android Dev Summit Google has confirmed that Android already supports the new devices folding. And it will be on two versions:
Devices in two screens: An outdoor screen for use as movable and inside includes a display of larger size for use as a tablet.

Devices screen: A single screen, which fold is used as a mobile and deployed as a tablet.
Google has added to Android, the new feature is defined as a continuity of screen, which adapts the interface to the new size with a transition very smooth. If the device has two screens, the application is transferred without problems to the bigger screen without interruptions. Google is optimizing Android to this new form of devices.
We just announced support for foldables at #AndroidDevSummit, a new form factor coming next year from Android partners.

Android apps run seamlessly as the device folds, achieving this form factor's chief feature: screen continuity. pic.twitter.com/NAfOmCOY26

— Android Developers (@AndroidDev) November 7, 2018
Samsung Infinity Flex Display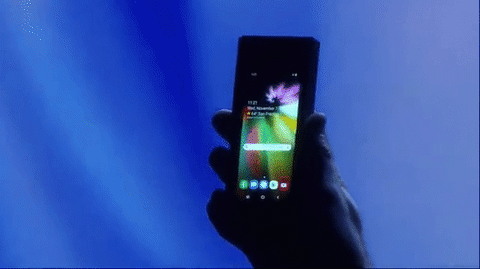 on the other hand, in the Developer Conference, Samsung's (SDC 2018), the Korean manufacturer has shown its new panel ' Infinity Flex Display', a panel flexible of 7.3 inches.
THE manufacturer has shown their new panel in a prototype that consists of two screens, one outside of 4.6 inch and the other interior of 7.3 inches. Samsung notes it is a prototype, the final product that will launch beginning in 2019 will be different in terms of thickness and design.
Samsung announces that along 2019 will launch their first device folding in brand new this new panel and the new version of Android adapted to this new generation of mobile and tablet with folding screen.
More information | Google
–
The news this is for Android devices folding: the premiere of the new Samsung 'Infinity Flex Display' was originally published in Xataka Android by Cosmos .

Xataka Android
So is Android for devices folding: the premiere of the new Samsung 'Infinity Flex Display'
Source: english
November 7, 2018