Normally, at the time of testing applications and games, the interest they generate (a large number of downloads) tends to be linked to the positive reviews that accumulate. The case that occupies us today, more than satisfies the first factor, because right now is free app more downloaded from Google Play in many countries -like the united States – or the most downloaded, in other -as in Spain, where it occupies the second place-.
The surprise comes when we look at your grade point average -2.9, or 3 on 5, depending on the day- and in the amount of negative feedback that builds up. The argument of 'Blendy! – Juicy Simulation' it also leaves us something missed: the only thing you have to do is throw ingredients in a blender, prepare the juice and serve it in a glass. So, we have decided to try the game to see what it is.
Recipes, ingredients and containers
Behind 'Blendy! – Juicy Simulation', we have to Lion Studios, the creators of other successes com 'Happy Glass', 'Mr. Bullet – Spy Puzzles' or, more recently, 'Ink Inc – Tattoo Tycoon'. As with all of these titles, their new proposal presents gameplay is very simple, it is free and has managed to overcome one million downloads in the Google Play quickly.
The argument is the following: each client asks us for a juice or smoothie and we have to prepare it. A function of how much closer to the result of the recipe, we'll have more or less hearts that will help us to unlock new ingredients, recipes, containers, and blenders.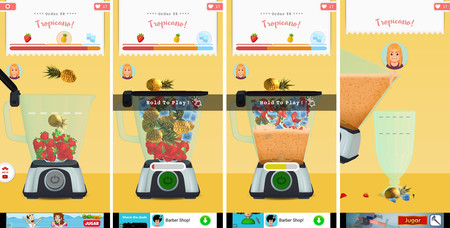 there is Only press and hold the screen to add a greater or lesser quantity of each ingredient and to blend it together more or less time. Our only goal, therefore, is to be able to calculate the correct amount of fruit, vegetables or ice and the time is right to make the juice, smoothie or cocktail. So simple, and so absurd to many.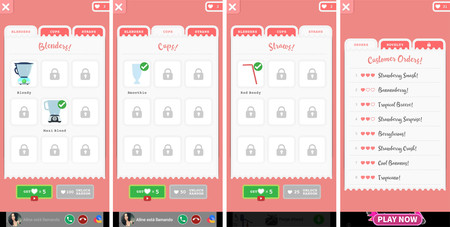 we must recognize that the aesthetics of the game is very colorful and the music that accompanies it is not unpleasant (the sound effects and vibration can be turned off). The big problem that has 'Blendy! – Juicy Simulation' is, as so often, your excessive advertising: ads to unlock ingredients and recipes, to get gifts, to get more hearts… and long videos advertising between zumito and zumito. Do you want to avoid it? "Only" have to pay 3,29 euros for the version without ads.
Blendy! – Juicy Simulation
–
The news this is 'Blendy! – Juicy Simulation', the game of making juices that accumulate as many downloads as bad valuation was originally published in Xataka Android by Laura Sexton .

Xataka Android
So is 'Blendy! – Juicy Simulation', the game of making juices that accumulated so many downloads and bad ratings
Source: english
January 18, 2020