DIRT 5 presents its Career mode, which is divided into five chapters, guided by two characters played by Nolan North and Troy Baker. It will arrive in October of 2020.
The past month of may, during the Inside Xbox dedicated to the Xbox games Series X, presented DIRT 5, the new installment of the driving simulation developed by Codemaster; at that time it was highlighted that one of the new additions of this release would be a Career mode enhanced with a story that depends on the progression of the player and which will appear as a multitude of stars of the discipline.
Today the makers of the game wanted to give more details about this mode, which will focus on to make the player create their own progression. DIRT 5 stands out for proposing an ambitious race from continent to continent, with their own events that may be chosen by the player itself: the Career mode is divided into five chapters and each one offers multiple paths which the player can choose which events to participate. In total there are more than 130 events across nine types of different races.
Completing races will continue to improve in the position and while most high we are more seals get, seals needed to unlock the main event of each chapter. In short, while better lead faster we will make progress. These main events that are unlocked mean the conclusion of each chapter, something like the final battle: in order to overcome it must be, as a minimum, between the first three. Throughout each chapter there will also be extra options to unlock secrets, challenges and competitions body to body that will improve our progression.
Video: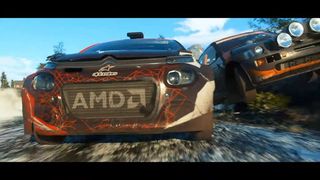 Troy Baker and Nolan North will guide us in our epic career
In this progression we will guide you AJ, played by Troy Baker, which will serve as a mentor in our first steps in the discipline. In the other corner of the ring Nolan North will voice Bruno Durand, a character that will act as the antagonist to create a scenario, an epic which bring out our skills and get ourselves a place between the two figures of the driving. In addition, we will be able to go signing contracts with the more than 20 brands real that is represented in the game (Monster Energy, Sparco, Michelin, Fatlace and even the Codemasters), introducing each one of them a type of enhancement different.
DIRT 5 will come to Xbox Series X, PlayStation 5, Xbox One, PlayStation 4 and PC in October of this same year, while its version for Stay is scheduled to premiere in early 2021.
So is the Career mode of DIRT 5: more than 130 events and the voices of Nolan North and Troy Baker
Source: english
June 8, 2020