Apple bet by the content to 4K, and video games.
Apple has also presented its updated version of the Apple TV, small media center with capacity for multimedia content and video games. The new edition of the set top box will have the capacity 4K HDR and full compatibility with apps like HBO Spain, Atresplayer or Netflix. Bookings can be made on the 15th day of September and will be launched on the 22nd of September.
Two versions of 32 GB and 64 GB
The new Apple TV will be more powerful thanks to its superior performance, as you will need to present movies and series in quality 4K and HDR. Will include in its interior a chipset A10X 64-bit -the same as that of the iPad Pro – and HDMI 2.0, compatible with the protocols HDCP is more current.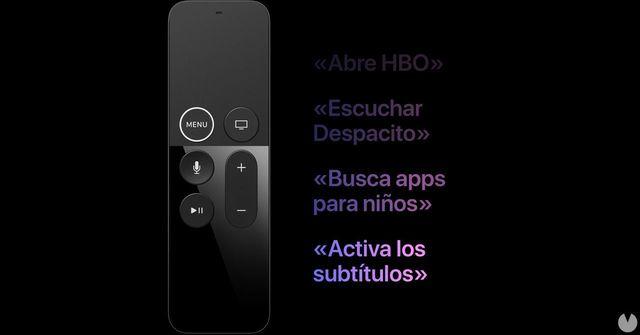 Will be compatible with games and movies or series with quality 4K and HDR
Thanks to its control with Siri, also available in the previous version, we will have the possibility to choose the content, play music or series only with our voice. The app store will let us download apps multimedia, as well as video games, and as we have seen with Sky. It will be sold in two versions: 32GB for a price of 199 euros, and 64GB for a price of 219 euros.
So is the new Apple TV 4K HDR
Source: english
September 12, 2017