A machine of 'vintage' for a game inspired on the classics.
Cuphead is inspired by retro, the gameplay of the classic run and gun or the aesthetic of the cartoon. Maybe that's why xiubeda 'John Sellers' in Reddit has shown their latest creation, a recreation of the game from Studio MDHR.
Its creator explains that the marquee lights up and when you open the door to access the coins you can see the Xbox One with the game. "I designed everything with a program called flexisign," says xiubeda. the exterior of the cabin is not painted, it is printed vinyl.
The success of the vintage
Video: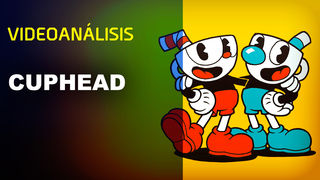 Cuphead is now available both on Xbox One and PC. It is characterized by being a game of the utmost difficulty, where players must take to defeat different enemies and bosses, to achieve the salvation of the two protagonists. The game has already managed to achieve the million units sold.
From Vandal we put a analysis to the game that you can read in the following link, as well as a guide tricks that I also invite you to consult.
So is the recreational home of Cuphead, which has built a fan
Source: english
November 24, 2017