Sega presents a new video game.
Sega and The Creative Assembly have us a new video of Total War: Warhammer that, this time, the show focuses on artillery dwarves.
In the video we see a first look at most powerful weapons and sophisticated siege Old World created for this breed. Thus, focusing on the portentous Catapult Lanzaagravios, Canyon Canyon Authority or the dreaded flamethrower, three of siege weapons that can be found in the arsenal of the Dwarves.
Dwarves are one of the four playable races that will be available at launch. They're gifted engineers who possess great expertise and create stunning designs. Among them, artillery is the cornerstone of any military dwarves that price and its devastating firepower can more than compensate for any lack of pride or power of this race.
The game will be available in late 2016 for Windows, Mac and steamos
Video.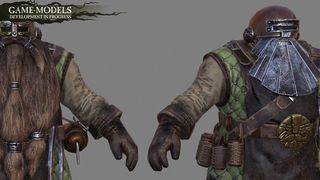 clear='all'/>

Photo by Sergey Zolkin from UnsplashWell, Xf...

What is Inat Tv Pro?Inat Tv Pro APK for Andr...

The cryptocurrency market has exploded in po...
So will the artillery of the dwarves in Total War: Warhammer