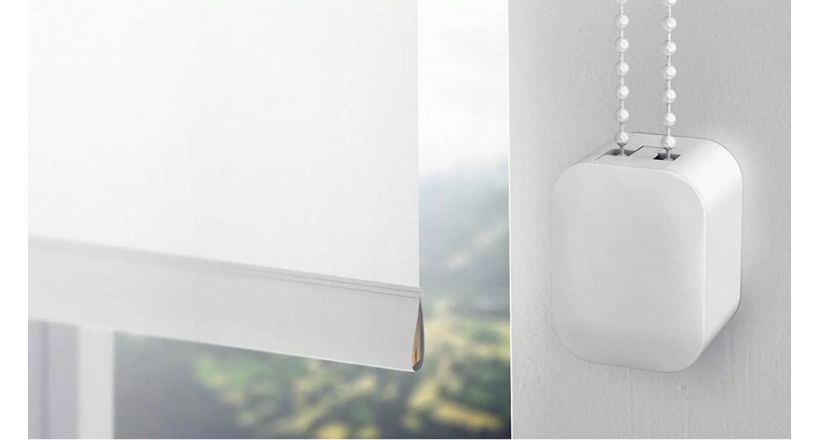 There are several curtain systems smart, which in general are quite expensive. SOMA, the Smart Shades is an adapter for curtains already existing that allows you to control them remotely using HomeKit, and a hub Soma Connect.
The team of SOMA Smart Shades consists of a small box that is hooked into the lace of the curtain and a hub wireless. The box should be located at the bottom of the curtain, and the hub in any place, while you are within the range of connection. The small box has a motor that raises and lowers the curtain, has a brain internal that tracks the current position to determine how much to move it in the direction of the needles of the clock and clockwise to raise or lower it. The device is compatible with curtains, laces with beads and the style of infinite loop.
To configure it you must place it in position and the app would calibrate it, indicating when the curtain reaches the upper limit and when at the bottom stop. After you no longer need to use your hands, you can climb the curtains using the application Apple Home or voice commands Siri, indicating that they open or close completely or the percentage of opening desired.
The cryptocurrency market has exploded in po...

When crypto was new in the market places, it...

Since crypto has arisen on the world map, ev...
The control system can be performed using the application of SOMA or HomeKit. The system has a battery with a duration of one month approximately that is recharged using a port in the bottom of the unit.
SOMA Smart Shades allows you to use HomeKit in curtains pre-existing