The game did not run well in the past generation.
With The Last Guardian announced and submitted for PlayStation 4, the question at E3 2015 is what happened to their development on PlayStation?
The technical problems in PlayStation 3
Shuhei Yoshida has responded about technical problems -of which always am talking delayed the game . "The movie shown -of PS3- was retouched. The game ran at a much lower speed . Some features were not yet implemented".
Over time the game began to improve, but a few years later the team found more problems. " In 2011 they made slow progress had many technical problems did not run his speed."
<. br /> "It was clear that the team had to make compromises in terms of features and number of characters . The engineers brought the code to the PS3 SPU to improve performance, but had long".
"Meanwhile, came PS4, the new work environment was available. In 2012 it became clear that we had to move to PS4 to get the perfect visual ".
About the rumor of Mark Cerny working on The Last Guardian, Yoshida says Cerny has been "consulted many teams first party, giving advice on the technical side , not only him, but technical groups that have in the United States and Britain, which have also lent a hand. "
Fumito Ueda, and E3 show online
Fumito Ueda gives other reasons: "There are many, we would like one: it was a business decision to migrate to PS4, and that slowed us down a bit, but enabled equipment increase and leverage the power of PS4 to create the story, emotions, all those factors that were sought ".
" We look forward to more information on this issue in the future. "
demonstration at E3 is " is not the beginning of the game, is half" .
"It is established the relationship between the boy and Trico, so we listen. You may move forward in history, this relationship is stronger and you can communicate better . Trico react better. "
" Has elements of ICO , the core is cooperation between two characters, and then add the experience of Shadow of the colossus , with dynamic interaction of giant creatures. The Last Guardian I think takes the best of both worlds and combines them into one . Fans of these elements will have much to have fun when you put your hands on him. "On the rumored
online functions, of which a record was found years, Ueda says" no I can confirm we have it or not. "
" Obviously something against another user will have no meaning in this game. Your online traditional sense probably not the style of The Last Guardian, if supported . We'll talk more in future events. "We recommend
read our impressions of the game at E3
Video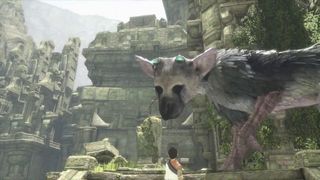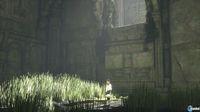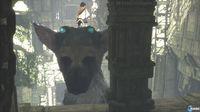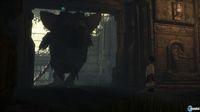 Sony explains the problems of the development of The Last Guardian PlayStation 3
Source: english
June 17, 2015