A patent points out that players could tag others in the video that you have shared with, so that they can play a small demo of the game in question.
Sony has registered a new patent which will allow players to enjoy the game in a different way: the videos that are shared on PlayStation Network you can also play, but not to look at them, but to play. This means that the players tagged will be able to play that little demonstration of the game in question.
The 'labelling of scenes' Sony
The patent, Sony states the following: "In particular, the labelling of scenes are used to characterize the content generated by user associated with the gaming information associated with the video game. The user generated content includes video recordings or screenshots of the games, that belong to events that have occurred. The metadata associated with the user-generated content will allow viewers to experience the same content that has been registered".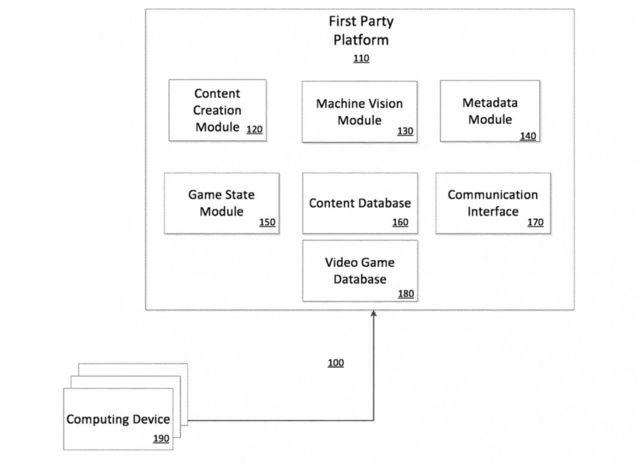 This patent is related to the patent it notes that players will be able to create their own demos and upload them to PlayStation Network, such as pointing from Tweaktown. The operation of this proposal is already met when we introduced Google Stay: Dylan Cuthbert, president and managing director of Q-Games, said that the functionality State Share allowed the developers to convert various points of the game in a kind of "hyperlink" to a website that allowed users to join specific moments of the game as if pincharan in an Internet link.
In the case of Sony, however, seems rather will be the players themselves who create those "moments" to share on PlayStation Network, and inviting so that your friends can play that fragment of a video game that you have shared. That's right: remember that, as with all patents, the final product may be subjected to changes or, directly, not reaching at all. For the moment, will have to wait to own Sony confirm the launch of this system.
The arrival of PlayStation 5
The next Sony console aims to reach the market in the Christmas of 2020, and will have an architecture composed by an AMD Ryzen Zen 2 with 8 cores and 16 threads, as well as hard disks SSD that has served for the company to qualify its new platform as "the fastest in the world". In addition, PS5 will make use of a GPU Navi AMD that will be compatible with revolutionary technology ray tracing, which allows you to enjoy an image much more realistic in video games.
Sony wants that the shared videos are playable demos, according to a patent
Source: english
November 29, 2019