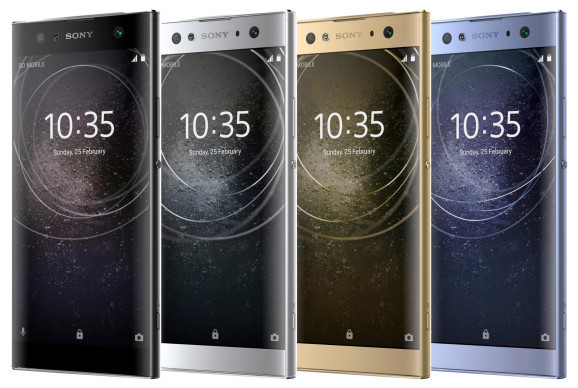 about the CES 2018 las Vegas and as usual, just before the official presentations often leak out a large part of the presentation. One of the filter feeders are most popular in the world of technology is Evan Blass, known as Evleaks. Now, a few days prior to your arrival theoretical we offers a variety of pictures of mobile Sony that would be presented next week.
In particular, Sony seems to prepare for a renewal of its range of entry and mid-range. It would be the Sony Xperia XA2, XA2 Ultra and Xperia L2. While many rumores suggesting that Sony finally abandon its classic design to go for screens 18:9, in these pictures, everything indicates that they will maintain their classic lines, at least for now. It makes sense in the end, wait for the high-end to present in a design, that many we have been asking Sony for the last few years.
Sony Xperia XA2 and X2 Ultra
The two devices are expected at CES about new models for the Xperia series XA. The biggest change would be to pass of MediaTek processors to the Snapdragon 630, a renewal outpost of the popular Snapdragon 625 we have seen in so many mobile during 2017. This processor that runs at 2.2 GHz with eight cores and GPU Adreno 508 would come accompanied by 3GB of RAM in the Xperia XA and 4GB in the case of the Xperia XA Ultra. The storage chosen for the Sony Xperia XA2 would be of 32GB while the Ultra model would go up to 64GB.
The Xperia XA2 would increase up to 5,2 inches and his biggest change would be going from HD resolution to a FullHD screen. While both the Xperia XA Ultra would maintain its six inches but would not format 18:9. Yes we see in the images that the fingerprint reader would be moved to the rear, something new in Sony who is accustomed to bet from the player on the side.
Sony Xperia XA2

Sony Xperia XA2 Ultra

Screen

5,2″ FullHD

6,0″ FullHD

Processor

Snapdragon 630

Snapdragon 630

RAM

3GB

4GB

Storage

32GB

64GB

Cameras

Rear: 21MP, 4K video
Front: 7MP

Rear: 21MP, 4K video
Front: 15+2MP, 4K video
(photo of these new Sony would improve slightly. The Xperia XA2 would be a camera 21 megapixel with ability to record video in 4K resolution, and accompanied by a front-facing camera wide-angle eight-megapixel camera.
For its part, the Xperia XA Ultra would have a rear identical to the Xperia XA but at the front we would see a dual camera of 15 megapixels, also with the ability to record in 4K. Video conferencing in high definition.
Sony Xperia L2
The third device shown by Evan Blass is the Xperia L2, although the latter may make its appearance at the Mobile World Congress in Barcelona, in the same way that occurred in the past year.
The Xperia L2 would be an input range with screen display of 5.2 inches with HD resolution, Snapdragon processor 430 and previsibilemente with Android 7.0 Nougat pre-installed. Unlike the Xperia XA2 and Xperia XA2 Ultra that yes would come with Android 8.0 Oreo.
See if this information is just confirming, although knowing the accuracy of Evan Blass, and the detailed images, we are quite certain that will coincide greatly with what they show Sony during the CES in las Vegas, a trade fair, where the japanese manufacturer used to present your media devices largest and leaves the mobile devices for MWC.
Via | VentureBeat
Xataka Android | Xperia XZ2 Premium, Xperia XZ2, XA2 Ultra and more: what to expect from Sony to 2018
–
The news Sony Xperia XA2, XA2 Ultra and L2: so it will be the new mid-range Sony according to Evan Blass was originally published in Xataka Android by Enrique Perez .

Xataka Android
Sony Xperia XA2, XA2 Ultra and L2: thus shall be the new mid-range Sony according to Evan Blass
Source: english
January 4, 2018