An extensive selection of ships with reduced prices for a limited time.
Players interested in Star Citizen can also enjoy a special holiday offer ends tomorrow, December 28.
This is the "Holiday Ship Sale" and allows users to be concerned with different ships and game packages with discounts. "We hope this help you choose to ship your dreams while building the universe "game, told from Cloud Imperium Games, developers of this title.
Complete information on the ships has been detailed in this href="https://robertsspaceindustries.com/comm-link/transmission/15126-Holiday-Ship-Sale" section of the official website and presents the extensive game catalog ships. This includes Endeavor models as the basis for $ 350 or Master Set for $ 900.
There are also ships like the Anvil Carrack for $ 350 or cheaper as the Origin 315P Explorer for $ 65. Those who want to bet on space piracy have options like Cutlass Black for $ 100, and others. Among the cheapest Mustang Alpha can be found for $ 30.
Money entering these ships will go, as usual, a finance game development , which has added more than 100 million raised
Video.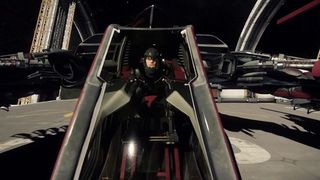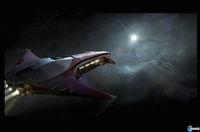 Special discounts on the ships in the game Star Citizen
Source: english
December 27, 2015